NFL Achieves Record Sponsorship Revenue, Courtesy of Sports Betting Firms
2 minutes
Last Updated: February 3, 2022
According to data published by IEG, a global partnership strategies consultancy firm, the NFL pro football league has received a whopping $1.8 billion in sponsorship money in 2021, 12% more than in 2020.
Most of this money came from sports betting firms and related iGaming companies. Verizon and Microsoft were among the non-iGaming-related, sponsors respectively, sponsoring for $300 million and $100 million.
2021 was the first year iGaming companies were allowed to sponsor and partner with the major sports league.
It must be clear that sponsorship revenue is not the same as advertising revenue, as sports betting firms and casino-related businesses are still technically prohibited from advertising during sports events anywhere in the US, except in Nevada.
Among the sponsors were DraftKings and Fanduel, each buying partnership rights with the NFL. These partnership rights don't come cheap, as the NFL requires a minimum of $10 million per year to be sponsored and partnered with.
Who's Who in the Zoo?
Apart from Draftkings and FanDuel, Caesars Sportsbook and Genius Sports struck deals with the NFL. Although you might not have heard of Genius Sports, it is a sports betting tech firm that offers real-time play-by-play statistical streams to its punters.
The company bought the exclusive distribution rights to stream these statistics during NFL matches.
The other three sports betting firms committed to sponsoring the NFL with $1 billion over 3 years combined. Their logos will be on the players' shirts, and in return, they can use logos and players of the sports teams on their websites, platforms, and marketing materials.
Gaming Companies Allowed to Sponsor US Sports Leagues, Including the NFL
For a long time, sports leagues like the NFL kept their distance from any sports betting promotional activities.
Until 2018 the advertising of gambling was strictly prohibited on national television and other outlets. However, the Supreme Court repealed the federal ban on sports betting ads, and ever since, the NFL has eased their opposition to betting on its matches.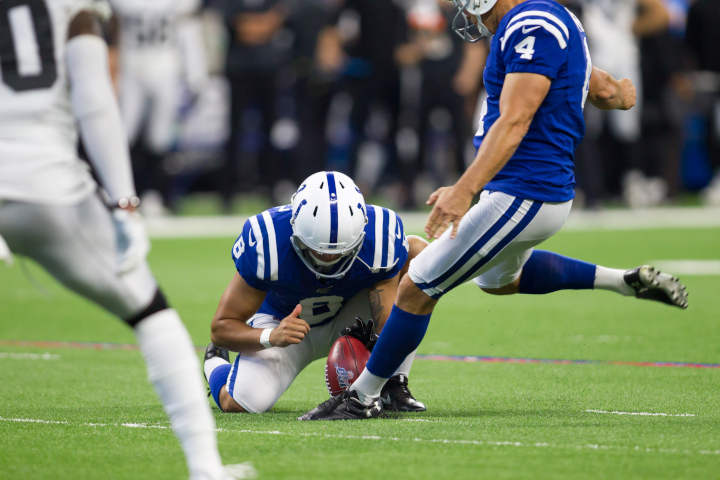 DraftKings, FanDuel, and Caesars Sportsbook are now allowed to buy TV commercials during NFL matches, as long as they do not advertise back-to-back and keep their promotional activities within limits.
Other sports betting firms like BetMGM, WynnBet, Fox Bet, and PointsBet are also allowed to minimally advertise during the league. Strict advertising guidelines are in place so that a situation that happened in Belgium can be prevented.
During Belgium's Jupiler Pro League, countless advertisements of offshore sports betting firms were shown to the public, causing the Belgian Gaming Commission to intervene.
Overall, these developments in regulation create the opportunity to bring substantial sponsorship revenue to the sports world. However, caution is still advised, as these opportunities could still backfire.