Best Sports to Bet On – Find the Easiest and Most Interesting Option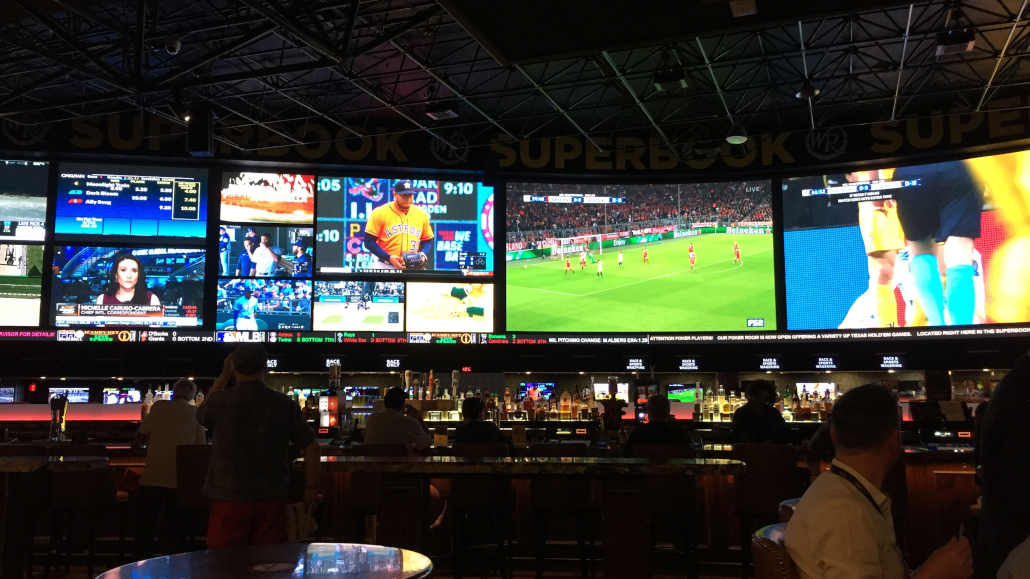 12 minutes
Last Updated: May 31, 2022
Betting on sports has never been more convenient or enjoyable. You just need to load up the app or open the betting site of your choice and place the bets you want.
And, for every sport you can bet on, there are countless betting markets and sportsbooks available for you to try out.
So, with so many sports and betting markets to choose from, how do you know what's the best sport to bet on?
This detailed guide will help you pick the easiest and most entertaining options that you'll enjoy betting on.
What Makes a Specific Sport Good to Bet On?
Before we dig into the easiest, most exciting, and best sports you can bet on, we should highlight the key elements that go into the decision-making process.
Here are the top criteria we've considered, and you should keep in mind when choosing what is the best sport to bet on:
Popularity – The more popular the sport is, the more available it will be to bet on. This also means that the coverage of the events will be better, and you'll have more research materials to base your bets on.
Variety – When there's a good variety of betting markets, you can count on more betting opportunities. Moreover, you can find more creative and unique betting markets that allow you to approach your favorite games and events differently.
Quality of Odds – When talking about the best sports to bet on, there's no way to go around the topic of odds. The sport you pick should have fairly generous odds. For instance, you can find these for big events in football and MMA, while the opposite is true for big tennis matches.
Bonuses and Promotions – It goes without saying that sportsbooks simply create more bonuses for some sports than they do for others. If you're looking to get the most value for your bankroll, you should pick a sport that often attracts sportsbook bonuses and promotions.
What's the Best Sport to Bet On?
The four criteria we've listed above are some of the most important factors that make a specific sport a good choice to bet on. That said, betting on each sport has its ups and downs.
So, we want to highlight all of them to help you make sure you choose the right type of sport to bet on. With that in mind, let's discuss the best and most accessible sports to bet on:
Soccer (Football)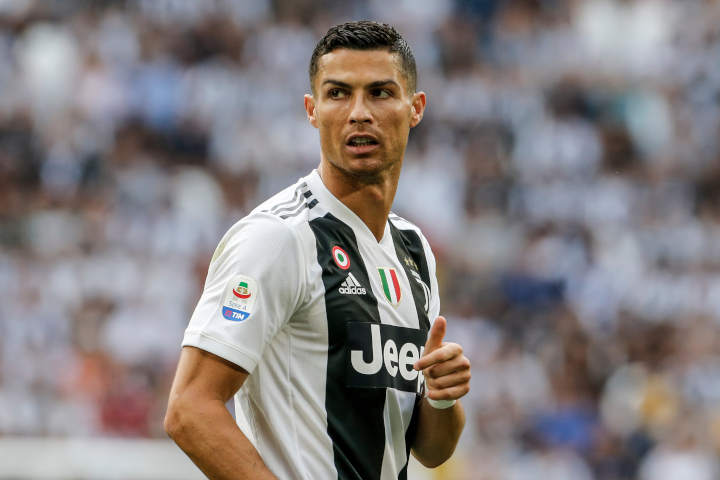 There's no arguing about which is the easiest sport to bet on. The answer to this question is obviously soccer.
It's the most popular sport worldwide, and as such, enjoys the most dedicated attention from sportsbooks and oddsmakers. You can even find interesting bets on the fastest soccer players, who scors first, and one of other countless options.
When betting on soccer, you can browse countless games every day and bet on big derbies every weekend.
Plus, since the betting industry is so competitive when it comes to football, oddsmakers are consistently competing to see who'll offer the best betting odds to their players.
As a sports bettor, it doesn't get any better than this.
Betting on football also brings a great variety of markets and includes some excellent prop betting options and other niche types of bets.
The bonuses are also very rewarding, with nearly every online sportsbook offering some kind of football promotion at all times.
While there are no significant drawbacks to betting on football, there is one thing to keep in mind. You should find a couple of leagues or teams to focus on, as the number of options can quickly become overwhelming.
Tennis
Tennis is one of the most popular sports in the world and one of the best sports to gamble on. What makes tennis so exhilarating is that it's an individual competition, only played one on one or two on two.
This means that if you follow a few tennis players regularly, know their tendencies, strengths, and weaknesses, you can really capitalize on this knowledge.
This sport enjoys massive coverage, and you can even easily find free online streams you can watch while betting.
Tennis is also a great option for fans of prop betting, as there are many ways to break down a match into smaller elements you can bet on.
The main drawback of betting on tennis is that the odds are relatively lopsided, especially if you're betting on one of the top ten players.
That said, this opens up great opportunities for handicap betting during big tournaments such as Grand Slams or Masters Events.
Basketball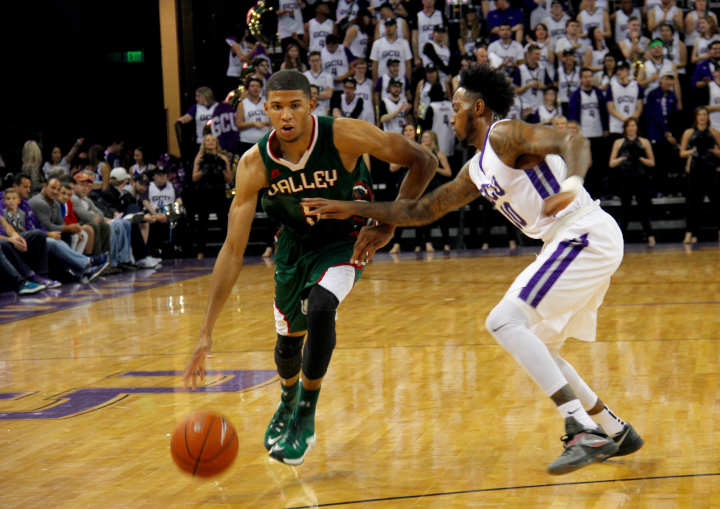 Basketball is certainly one of the most exciting sports in the world. With fast-paced action in which momentums turn constantly, this sport is a treat to bet on.
And, there's no basketball league more exciting to bet on than the NBA.
With a massive global reach and featuring the best players in the world, the NBA also attracts some fantastic and very interesting betting possibilities.
What makes basketball a particularly attractive sport to bet on are the plentiful prop bets. From betting on which player will score more points to how many points, rebounds, or assists a team or player will have, you have a great variety of options.
Additionally, if you're a fan of live betting, the NBA and basketball, in general, are a great choice for this. The games are often very close, and the live betting odds can be very rewarding.
Horse Racing
Horse racing is one of the oldest sports in the world and remains one of the most popular ones. Moreover, betting on horse racing has been around as long as the sport itself.
While it may not be the easiest sport to bet on, you can often get amazing odds and take advantage of very rewarding promotions.
Live coverage of horse racing events is excellent. What's more, some sites even allow you to stream live races directly from their sites as long as you're betting on the race.
That said, if you're a beginner bettor, horse racing is definitely not the sport you should start your betting experience with. This is because making smart bets requires extensive research and great knowledge that you can't get overnight.
Cricket
Like horse racing, cricket also enjoys massive global popularity. For those who don't follow cricket, this sport can be surprisingly in-depth and complex.
This is because it comes in several forms and also makes room for plenty of creative betting markets.
From betting on stat-rich markets like inning runs to luck-based ones like who wins the coin toss, there's a wonderful selection of options.
Of course, like every other sport we'll discuss on this page, betting on cricket also has its downsides. In this case, it's that the sport itself is relatively slow compared to most sports we've featured on this page.
So, if you're not already a fan of cricket, betting on it just for profit likely won't be a very fun thing to do.
Rugby and American Football
American football and rugby are two high-contact sports that combine sheer physicality with strategy directly on the field.
This makes these two sports great to watch and equally awesome to bet on. From excellent prop bets to futures, betting is always action-packed.
While American football is most interesting to US viewers, rugby enjoys a more international fanbase, as it's most popular in the UK, Australia, and South Africa, among many other countries.
With that in mind, the main disadvantage of betting on rugby or American football depends on your location. For example, if you live in continental Europe, you might miss out on most of the coverage and won't enjoy as favorable betting odds as you would in other regions.
MMA/UFC
Betting on MMA has grown immensely in the past few years, most notably the most popular organization in the sport, the UFC.
The UFC holds great events almost every week. Moreover, if you're betting primarily to spice up the sport you're watching, placing money on a fighter and watching them go inside the cage to try and win is a feeling like no other.
Looking at the most interesting betting markets available to UFC bettors, there's certainly not a shortage of exciting options.
The UFC brings about some unique betting markets you can't find in other non-combat sports. These include betting on whether you think the fight will end in a knockout, submission, or by decision.
Moreover, you can also bet on the round you think the fight will end and many other betting markets.
The most significant downside of betting on UFC fights is that it's hard to find a legal fight stream unless you're paying the pay-per-view subscription, which can be very expensive. But, if you're already doing so and following UFC events regularly, putting some money on the fights you're watching makes the big event even more exciting.
Boxing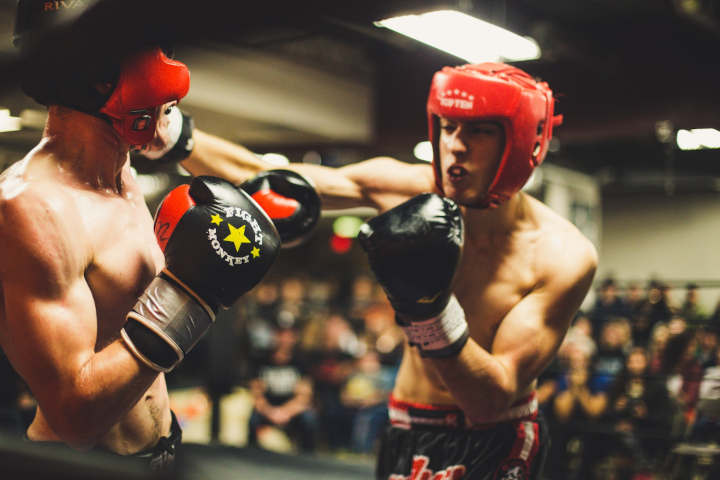 Boxing is one of those old-school classics and remains one of the best sports to bet on to this day.
From a bettor's perspective, boxing is great to bet on as it includes many unique betting markets. These include betting on the method of victory, the number of rounds, and other notable prop markets.
On the negative side, if you're a boxing fan, you most likely know big events are few and far between. They only happen a few times a year, unlike most other sports you can bet on every day.
In other words, this makes boxing an unsuitable pick if you want to be in the game consistently and rake in regular profits.
eSports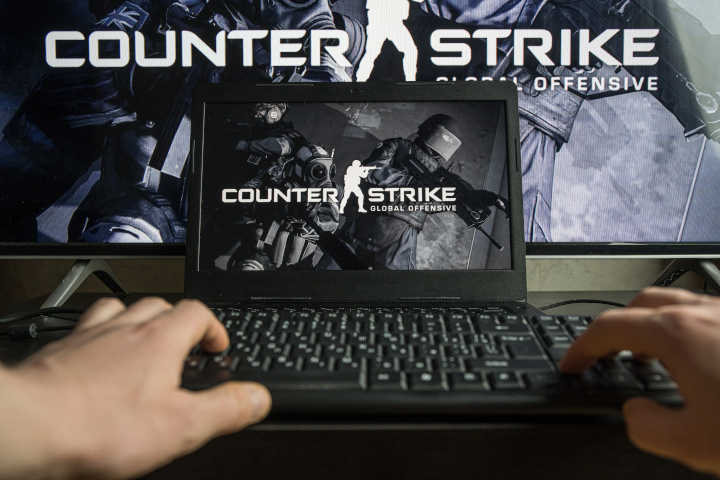 Lastly, betting on eSports can also be very entertaining. While eSports, in fact, encompass many video games you can bet on, the general trend of betting on eSports events is one of the fastest-rising betting markets in the industry.
It is especially popular among the younger generation of sports bettors.
Since betting on eSports involves video games, the selection of unique betting markets is amazing. Besides traditional betting options, you can also bet on who wins the map or makes the first kill in FPS games like CS:GO.
The main downside of eSports is that this branch of the betting industry is still young and evolving. This means that the odds can be slightly worse than those you'll find in most traditional sports.
Best Sports to Bet On – How To Choose Based on Your Interests
The pros and cons of betting on each sport that we've discussed above are general pointers to keep in mind.
But, not every sports bettor is the same, as we all have different interests and often like to bet on different sports.
So, how can you make sure you choose correctly based on your interests? Here are a few things to keep in mind that will help you decide what is the best sport to bet on:
Decide If You're Betting for Profit or Entertainment
Before you pick a specific sport you want to bet on, you have to make a choice. Are you betting just for fun or want to make consistent money along the way?
Don't get us wrong; neither goal is inherently better than the other. Many people just make sports bets for fun, and only a small percentage of bettors actually make a living from the activity.
If you're betting with the goal of making money, you should exclusively stick with the sports you know. To go even further, you should only place bets on sports you feel you're an expert in.
Beating the bookie is hard, especially in the long run. Moreover, this is not as entertaining as betting just for fun, as you're restrained by the limitations of your expertise.
On the other hand, if you're primarily betting for entertainment, you don't have to pay great attention to the next tips. That said, you should also remember that this way, you'll lose much more often than you will win.
So, stepping out of your comfort zone from time to time is great, but you shouldn't do it very often.
Choose Something You Know
If you like religiously watching the Premier League, betting on the NBA or tennis instead of football isn't the best way to go about it.
Moreover, when you already know the sport, the teams, and the players, you can more easily shift your attention to the strategic aspect of sports betting.
Focusing only on the things you know is not only the optimal strategy for beginners but also the most effective way to become a professional sports bettor.
Do Your Research on the Odds
This tip is a fairly obvious one, but many sports bettors tend to forget about it, which leads to missed opportunities.
When you already know why you're betting and what's the best sport to gamble on, you should put in a few minutes into researching and comparing the odds.
For example, if you want to make a big bet on the upcoming derby, it's best to search up the odds at several bookies to make sure you get the best value for your money. There are many trusted odd checking sites available online that you can use conveniently for free.
Best Sports to Gamble On – Summing It Up
Hopefully, this detailed guide has helped you decide what is the best sport to bet on from your personal perspective.
While some sports are undoubtedly easier to bet on than others, there's no universal formula that would tell you which one you should bet on.
Still, if a sport interests you and you have a solid knowledge of the rules and trends in it, there's no reason not to try betting on it.
If you have any questions regarding this topic, feel free to consult with the FAQ section we've drafted below. And, of course, make sure to bet responsibly and only risk the money you can afford to lose.
Choosing the Best Sport to Bet of FAQ
What's the easiest sport to bet on?
Every sport can be equally challenging to bet on, so the main criteria are based on your overall knowledge of the sport. It's undoubtedly easier to bet on a sport you love and understand than the one you're not very familiar with.
Do all sports come with the same betting options?
No, depending on the specific sport you decide on, the type of bets and diversity of markets will vary. This also depends on how popular betting on that specific sport is in your country.

That said, if you bet online, especially on the most popular, mainstream sports, you don't have to worry about any shortages
How many sports can I bet at the same time?
You can bet on as many sports as you want simultaneously. There's usually no limit on which sports you want to combine on your bet slip.

That said, betting on multiple sports at the same time can be challenging, as you need to make sure you're making accurate predictions across all of them.