Fastest Soccer Players In The Word – Who Makes The Cut?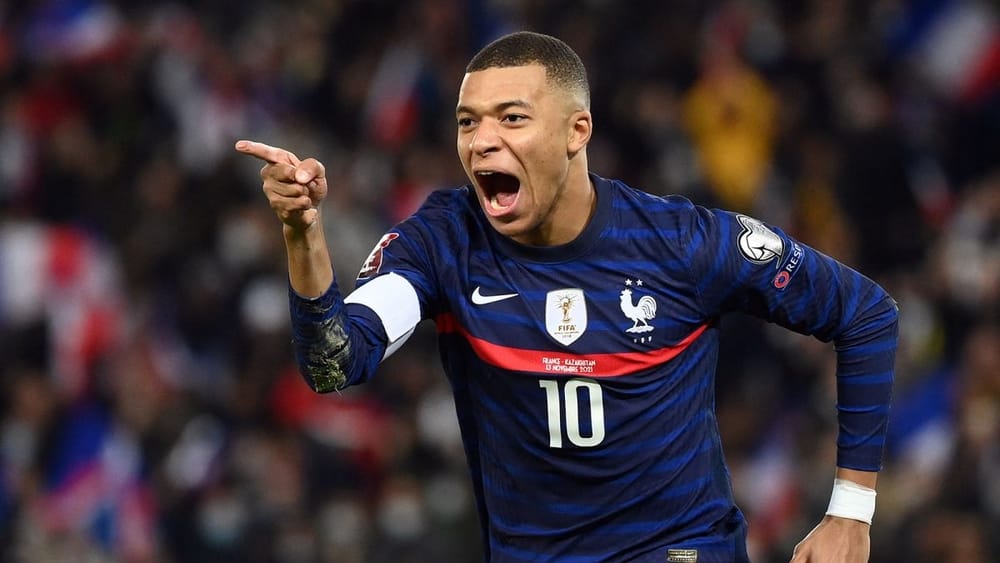 Let's start this article out of the gate by stating that the fastest soccer player in the world in 2021 is Kylian Mbappé.
The France national team and Paris Saint Germain player recorded a top speed of 38 kph (23.61 mph) which is faster than Usian Bolt run when he hit world record in 100m sprint.
Just think about this, Kylian Mbappé runs faster than the "fastest" runner in the world!
It is a bit of surprise, but soccer players actually are one of the best sprinters in the world and train for this on a daily bases.
Fastest Soccer Players – Why Speed Matters
Well, the anser is simple.
If you are faster than your opponents, you will simply outrun them in the most important situations.
You will score that winning goal and defend against opponents who already passed other players.
Speed can even compensate for the lack of other skills in some situations, so the fastest players in soccer are extremely valuable for their teams no matter which position they play in.
Knowing that, let's dive into who are the top 10 fastest soccer players in the world.
Top 10 Fastest Soccer Players In The World
To make this simple, we will put a list without any fluff. If you wanted to know who it is, we have the answer:
10. Kyle Walker from Manchester City – 35.24 kmph
9. Karim Bellarabi from Leverkusen Bayer – 35.38 kmph
8. Pierre-Emerick Aubameyang from London Arsenal – 35.55 kmph
7. Inaki Williams from Athletic Bilbao – 35.62 kmph
6. Erling Haaland from Dortmund Borussia – 36.04 kmph
5. Adama Traore from Wolverhampton Wanderers – 36.25 kmph
4. Marcus Rashford from Manchester United – 36.30 kmph
3. Achraf Hakimi from Paris Saint-Germain – 36.48 kmph
2. Alphonso Davies from Bayern Munich – 36.51 kmph
1. Kylian Mbappe from Paris Saint-Germain – 38.01 kmph
As you cna see, these players can reach unbelievable speed during the crucial moments of the game and help their team take down the victory.
While they clearly can't be runnign that fast over extended period of time, this does not make this achievment short of impressive.
Here you go. Now you know who are the fastest soccer players in the world and their actal speed records.
Interesting read: How Long Does A Baseball Game Last