Numbers Don't Lie: Nevada Is Still the Betting Capital of the USA
2 minutes
Last Updated: February 18, 2022
Nevada State regulators issued a report on Monday in which they stated that bookmakers reported $179.8 million in Super Bowl bets. The amount that was wagered on the clash between the Rams and the Bengals set a new record.
The $179.8 million in placed bets surpassed the previous record of $158.58 million set during the 2018 Super Bowl.
This year's title game also proved much more profitable for oddsmakers. Sunday's game brought them a profit of $15.4 million, which translates to around 8.6%.
For comparison, the best year for betting operators in the state came eight years ago when they recorded $19.67 million. On the other hand, oddsmakers made around $1.17 million in 2018, which comes down to less than one percent.
A Perfect Night for the Bookies
The bookmakers couldn't ask for a better scenario than the one they witnessed. The 4.5 spread on the home team didn't come and the teams combined for less than 48.5 points.
The vast majority of the public money went on the LA to cover the line. Most of the money placed on the total went on over.
According to Bob Scucci from Boyd Gaming, people that favored the Los Angeles Rams wagered on them to cover the spread.
People who liked the Bengals were betting on them to take the trophy. He also added that the crucial thing that led to this kind of profit for the Nevada books was the under.
It seems that previous playoff games, of which two went to overtime and five finished with the difference of three or fewer points, shifted the public money towards the over.
The proof of this came when Caesars changed the lines from +1100 to just +750. It was a big win for the oddsmakers when the game finished in regulation time.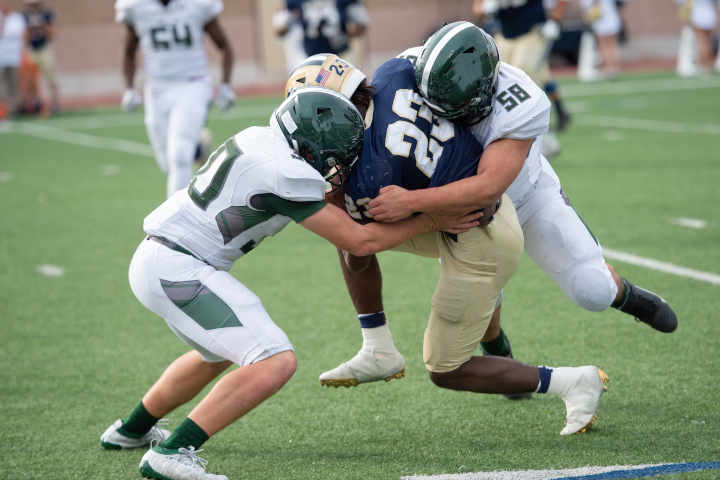 Nevada Still the Undisputed Leader
The silver state held the monopoly on gambling in the country until 2018. This was when the Supreme Court ended the federal ban on gambling.
At the time, many experts believed that the legalization of gambling across the US would leave tremendous consequences on the bottom line of Las Vegas.
But even then, the CEO of MGM Resorts, Jim Murren, thought this was a good idea. He stated that he thinks that the changes in regulations won't hurt Vegas but help it make even more profit.
He went on to explain that when bettors and gamblers get a taste of the gambling atmosphere in their state, sooner or later, they will head out to Vegas.
Why? Well, Las Vegas is the dream of every gambler in America.
Four years later, the numbers are supporting Murren'sMurren's claim. Aside from the huge number of bets in Southern Nevada, according to bookmakers, even the size of the wagers has increased.
Jay Kornegay, the Vice President of the Westgate SuperBook, had very similar thoughts to that of Murren, stating:
"I guess the expansion of sports betting isn't hurting Las Vegas, the popularity of sports betting is skyrocketing around the country. Eventually, these players want to come to Las Vegas."