Daily Double Bet in Horse Racing – Understanding the Basics
Nowadays, online betting sites and bookies at the track offer horse punters a lot of betting options to entice them to use their services.
While the primary goal of these bet types is for the betting operator to make as much money as possible, punters can also make the best from them by saving some time when placing bets or increasing their potential winnings.
One of the bet options that we refer to is the daily double bet. The daily double bet allows bettors to pick winners for two consecutive races on the same ticket.
In the article below, we break down the daily double bet, as well as some of the best horse betting strategies that you can use to increase your winnings.
What Is the Daily Double Bet in Horse Racing?
In horse racing, the daily double bet allows punters to select winners of two consecutive races with the same bet.
The bet is extremely popular, especially with amateur bettors, since it saves them the effort of placing two separate bets and also increases their winnings and thus the fun.
Additionally, the daily double bet is pretty easy to understand which means you will not have to read dozens of articles to completely comprehend it.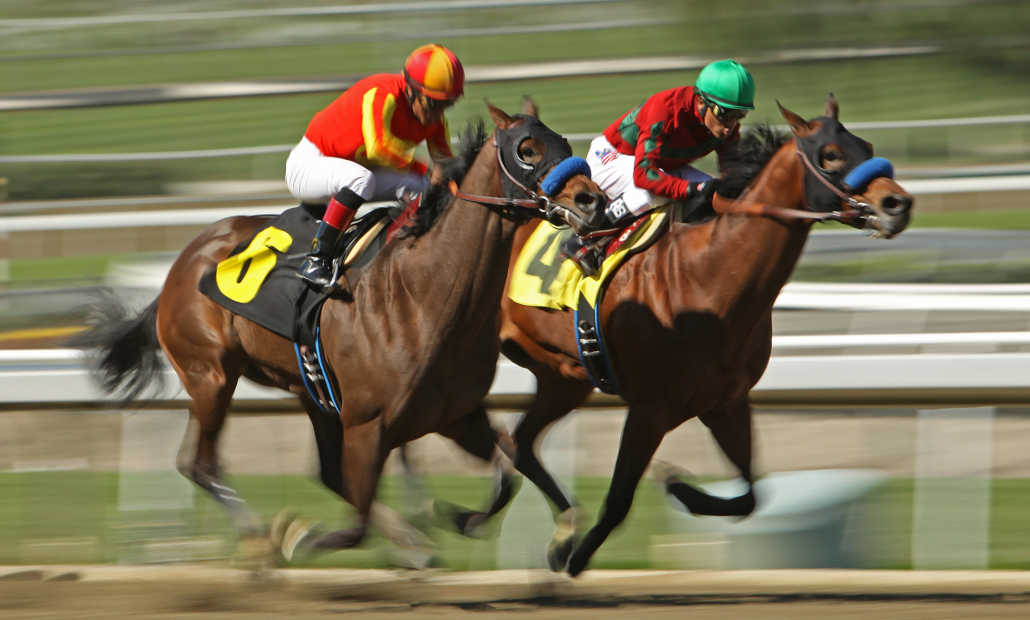 For this bet to be a winning one, the punter must successfully predict a winner in two consecutive races. Failing to predict either of the winners will result in a losing bet.
So, if you were to place a daily double bet with horses 4 and 5, for your ticket to win, horse number 4 must win the first race and horse number 5 must win the second race.
What Is the Minimum Stake on the Daily Double Bet in Horse Racing?
With most online bookmakers, the minimum bet for the daily double bet will be $2 and the same goes for bookmakers at the track.
There are some bookmakers that will accept the daily double bet for as little as $0.50, but you won't find many of them.
What Is the Maximum Win for the Daily Double Bet In Horse Racing?
The maximum amount that you can win for the daily double bet will depend on a few things. In the first place it of course depends on the betting odds for the horses you picked and your stake, but it also depends on the bookmaker.
Online betting sites usually have a rule about the maximum amount a player can win with one bet, and this will be stated in the terms and conditions of the site.
On the other hand, if you are using a pari-mutuel system, the maximum winnings will depend on the size of the pool since all winning tickets share the pool of money that was collected.
What Is an Each-Way Double Bet?
The each-way double bet is a variation of the daily double bet and it allows bettors to place two wagers, one for a win and one double bet for a place.
For the win double bet to come in, both horses must finish first. For the double bet to place to win, both horses must finish in the first two places.
Essentially with the each-way bet, you are placing two wagers in one. Because of this, your stake will be doubled to cover the additional selections.
The odds for this type of bet will be around one fifth of the odds for the daily double bet.
How Can I Place a Daily Double Bet in Horse Racing?
To place a daily double bet you need to pick two horses from two different consecutive races and then place a win bet.
Here is a step-by-step guide to placing a daily double bet:
Open your online betting platform and log in
Select the "Horse racing" section
Open the first race and select a horse then open the second race and select a horse
In the bet slip select the "Win Double" option
Enter your stake
Click the "Place a bet" option
Don't forget to check the odds, your selections, and the stake just to ensure you didn't misclick something.
Best Horse Betting Strategy
When it comes to horse betting, there isn't a magical approach or a secret strategy that will make you a winner overnight.
However, there are some things that you can incorporate in your approach that will increase your potential returns and put you in the best possible position to be a successful bettor.
The Dutch Betting Strategy
The Dutch Betting Strategy or the Dutching system is a term used for a betting approach in which punters place carefully calculated amounts of money on different outcomes of a horse race to make a profit.
This is one of the simplest strategies from a logical standpoint since there is no chance to lose money with it. So, why isn't everyone using it?
The main disadvantage of this strategy is that is very hard to implement. It requires a disproportion in odds either on one bookmaker (which almost never happens) or different odds at different bookmakers (which rarely happens).
Another reason why this type of betting is not popular with amateur bettors is that it guarantees small but consistent winnings. Most amateur punters tend to chase big scores.
The 80/20 System
80/20 is another popular horse betting system. With this system, you are splitting your stake into two. One part of your stake is equal to 80% of your total bet, and the other part is equal to 20% of your total bet.
The 80/20 system is applied in the following way. First, you need to select a horse that you think will win the race and then you place the larger share of your stake (80%) on the horse to place. The smaller share of your stake (20%) is placed on the horse to win bet.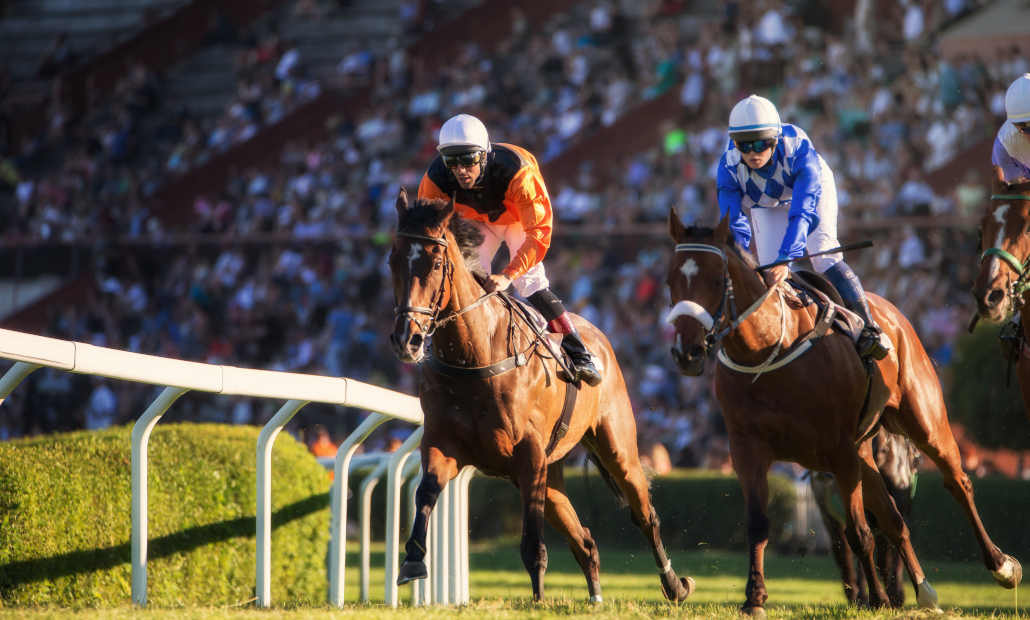 With this system, you are essentially lowering the variance. Because of this, the 80/20 system is a great strategy for punters who are just getting into horse betting and have a smaller betting bankroll.
This system is best applied on the exchanges but it can also be used on traditional betting sites.
The Yankee Strategy
The Yankee strategy is one of the oldest horse betting strategies. With this strategy, you need to pick four horses from four different races.
For it to be profitable, you need at least two of the four horses to either win or place in their respective races (depending on which Yankee bet you choose).
After you pick the horses, you need to place a total of 11 bets, all of them with the same stake. These 11 bets should be distributed into six doubles, four trebles, and 1 four-fold bet.
The main thing to note about this strategy is that it has some pretty generous payouts, however, it requires a pretty large bankroll to be applied properly, so if you don't have a proper bankroll, it is probably better to avoid this approach.
The Exacta Strategy
For punters who are looking for something simpler than the previously mentioned strategies, we would recommend the exacta strategy.
This horse betting strategy allows you to place a bet on two horses that you think will finish in the first two places.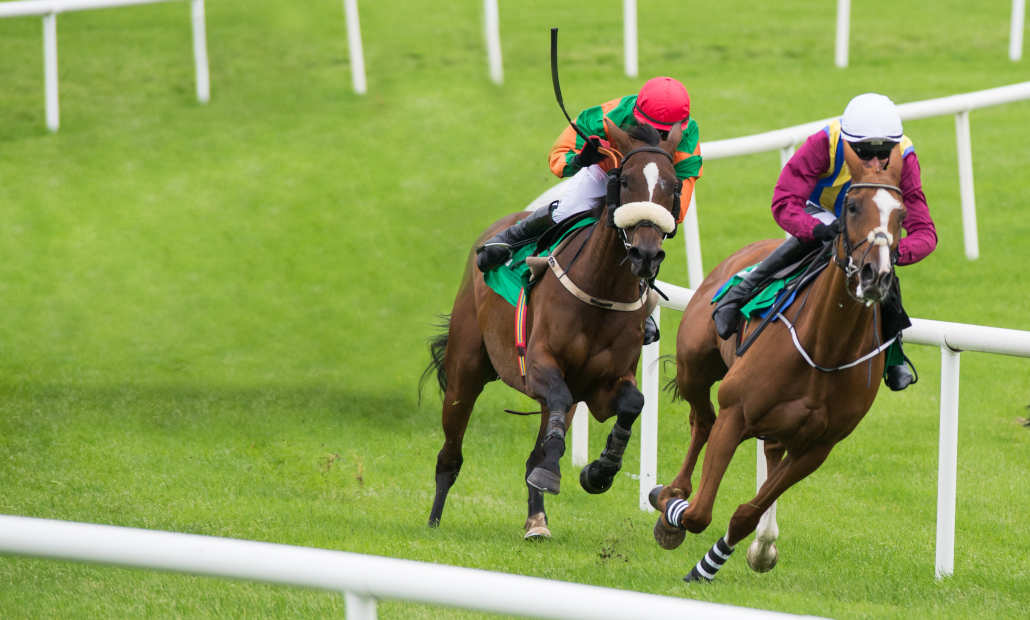 The good thing about this approach is that you use an exacta bet and select exactly which horse will finish first and which horse will finish second.
Alternatively, you can use the exacta box bet, in which case the order does not matter, as long as both of your picks finish in the first two places.
Final Thoughts on the Daily Double Bet in Horse Racing
Although it sounds complicated, the daily double bet is one of the most straightforward bets in horse racing. It will allow you to increase your potential winnings and save you some time when placing bets.
With this said, this bet can be pretty difficult to hit. Thus, if you have a smaller bankroll, we suggest you start off with "to win" or "to place" bets. This way, you will reduce the variance and allow your bankroll to grow slowly, reducing the risk of ruin.