Live Betting Explained – Everything You Need To Know About In-Play Betting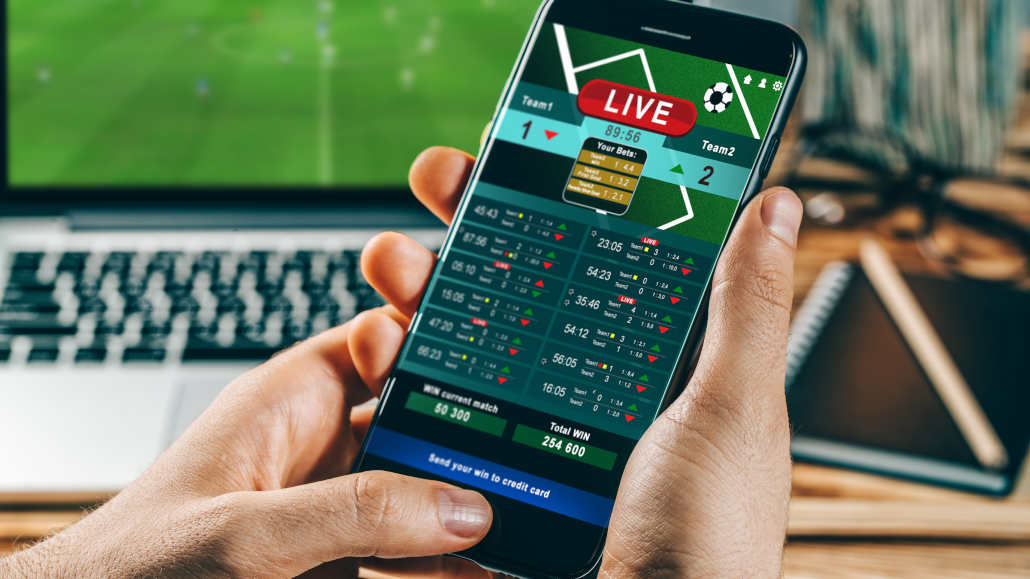 7 minutes
Last Updated: August 18, 2022
Advancements in technology and the increased number of smartphone users have made online betting the most convenient and efficient method of placing wagers.
They have also created the necessary online prerequisites, which made live betting possible.
Over the years, live betting has become increasingly more popular, and if this trend continues, it will take the title of the most popular way of betting from prematch betting.
Because of this and the many benefits that bettors can enjoy, we have prepared an article in which you can learn everything you need to know about live betting.
What Is Live Betting?
Live betting or in-play betting is the act of placing bets on sports matches after they begin. Most of the live betting markets are available during the entire duration of the game.
The availability of specific in-play markets depends on the sport and on what period of the match it is.
The number of available markets also depends on the bookmaker and the match dynamics.
This means that during the match, some live betting markets might become unavailable while others will keep getting updated and stay available on the in-play offer.
How Does Live Betting Work?
When it comes to the principles of creating live betting markets, they are very similar to those of prematch betting.
Online betting platforms use simulators, statistics, and news to create the best possible opening betting odds.
In the sports betting industry, if the odds create equal action on all picks, they are considered accurate.
After the game begins, betting platforms will update the live betting markets and odds based on the result, the minute of the match, the prematch betting odds, the public money, and game dynamics.
This means that, although in most cases, the opening live betting odds are very similar to those in the prematch offer, they can change very quickly even if the score stays the same.
Advantages of In-Play Betting
In-play betting has become popular thanks to its many advantages. The combination of online betting and live betting gives players a lot of practical and financial reasons to favor this way of wagering.
In-Play Betting Is More Fun
Live betting is a great way for bettors to get invested in games they watch for fun, creating a more fun experience.
They can do this at any point of the game, even if they just switched to a new TV channel and stumbled upon a game they didn't even plan to watch.
With this way of betting, bettors can make decisions without having to do extensive research and dive into statistics; the only thing they need is good knowledge about the sport and its dynamics.
Because in-play betting can be spontaneous and because it adds a rush of adrenalin, casual punters enjoy this way of betting.
It Is Easier To Find Value With In-Play Betting
Although live betting markets and odds are created using the same techniques as prematch markets, the flow of the game or a match can be impacted by additional factors.
Bookmakers make more mistakes with live betting markets than they do with the prematch odds.
In such situations, bookmakers will take some time to adjust the odds, and in this time frame, bettors can take advantage of value odds.
For this reason, it is best to watch games on which you plan to wager. This can give you an advantage over the bookmakers.
Live Betting Allows You to Make Better Decisions
Watching games and placing bets in real-time gives you a better understanding of how the game is going to develop.
Instead of making predictions based solely on prematch research, you can place live bets after gaining additional inputs.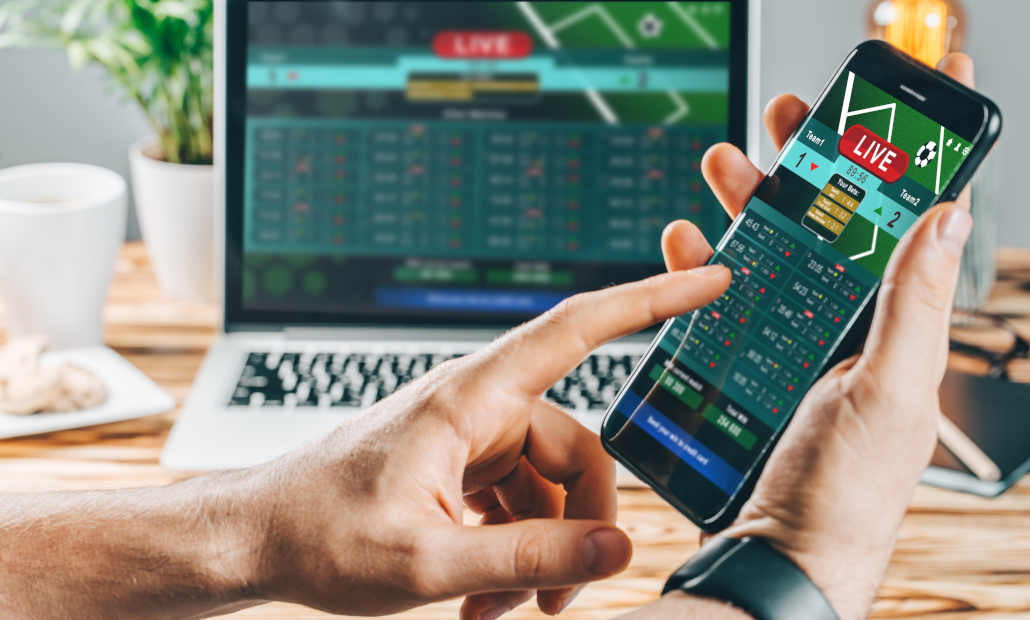 For example, let's say you do your research and place a bet on a football match. The game starts, and after a few minutes, a player gets a red card.
This will change the direction of the match.
Of course, events like these aren't common, and there is no reason to take them into account when placing a prematch bet. But with live betting, you can make your bet or decide to skip the game.
Live Betting Offers Have More Markets
One of the main reasons why in-play betting is so popular is the fact that bookmakers offer more markets than prematch betting.
Bookmakers can offer a big number of live betting markets because they release them just before the games start, which means they can make some last minutes adjustments.
The other reason why sports betting sites offer hundreds of betting markets is so they can keep the live betting offer interesting to players throughout the whole match.
If they offered a smaller number of markets, they risk the game going in one direction and most of the markets becoming irrelevant. This would have a negative impact on the number of bets and money wagered on the event.
Live Betting Markets Have Higher Limits
One of the things that online bookmakers implement to protect themselves from being exploited is betting limits.
Betting limits for major leagues and sports are pretty high, and most occasional punters don't even know that they exist.
This is because there is a lot of information about these leagues, and bookmakers can constantly update pre-match odds.
However, bookmakers have pretty low prematch betting limits for less popular sports and leagues because there is a bigger chance that a piece of important information doesn't become public.
But because the live betting offer becomes public only a few minutes before the game starts and bookmakers have more time to count in any fresh news, they are more liberal with the betting limits and allow bettors to place much bigger bets.
Tips for Live Betting
With the appropriate strategies, live betting can be extremely profitable, but because of its dynamic nature, it can also be extremely dangerous.
To help you with live betting, we have prepared a couple of guidelines, which, if you follow, should help your bottom line.
Focus on One or Two Matches at a Time
These days, online betting sites have hundreds of matches available for in-play bets at any given moment.
One of the biggest mistakes that punters make with live betting is trying to place multiple bets on multiple matches.
By dividing your attention and focus, you will make less profitable decisions that will hurt your bottom line.
Instead, you should focus on one match at a time and give it your full attention, this will help you get a better feel for the match, and you will gather more information that you can use to place the best possible bet.
Don't Chase Losses
With live betting, things happen very fast, and bettors can easily get lost trying to recuperate their losses.
This is a very bad idea because chasing losses will make you emotionally involved, which is never a good thing.
If you are having a bad day or a bad week and you are incapable of staying rational, the best thing you can do is take a break.
Don't think about the potential games you will skip in the meantime. Live betting will still be there after a few days or weeks, or however long your break is.
Watch as Many Games as Possible
It might be time-consuming, but watching as many games as possible is an unavoidable part of a good live betting strategy.
If you are new to in-play betting, this tip might seem obvious, but you would be amazed how many punters regularly place live bets without watching matches.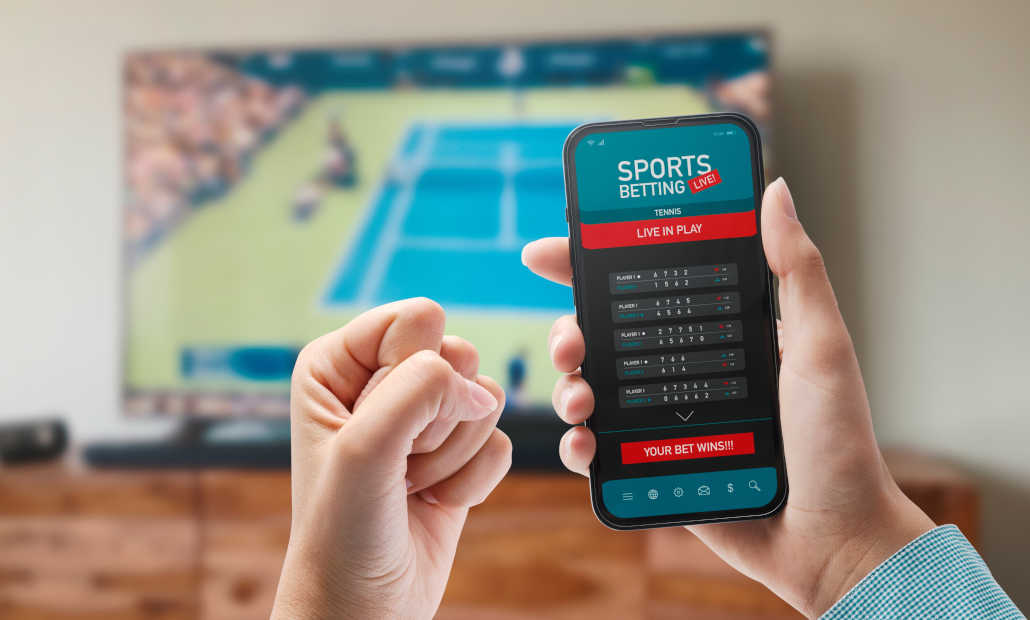 Watching matches even without placing bets will help you develop the necessary live betting skills, such as noticing details and reading in which direction the game is going to go.
If you are a beginner, you can watch games and write down the bets you want to place. This will help you realize if you are on the right path or if you need to make some adjustments to your strategy.
Analyze the Live Betting Offer as Soon as It Becomes Available
No rule says you have to place bets only after the game starts. The live betting offer is usually available 10 to 15 minutes before the game starts, and you should take advantage of this.
Analyze the live betting offer as soon as it becomes available, as this will help you spot potential value at that moment.
It might also help you remember live betting markets that might have some value at some point in the match.
Choose a Good Online Betting Platform
Interface, fluidity, and the responsiveness of the online betting platform play a much bigger role in live betting than with prematch betting.
You should do some research before you pick a betting site on which you will do most of your in-play betting.
With live betting, time is everything. The last thing you want to happen is for the platform to lag, freeze or disconnect just as you were trying to place a bet.