The Top 10 Heaviest NBA Players to Have Ever Played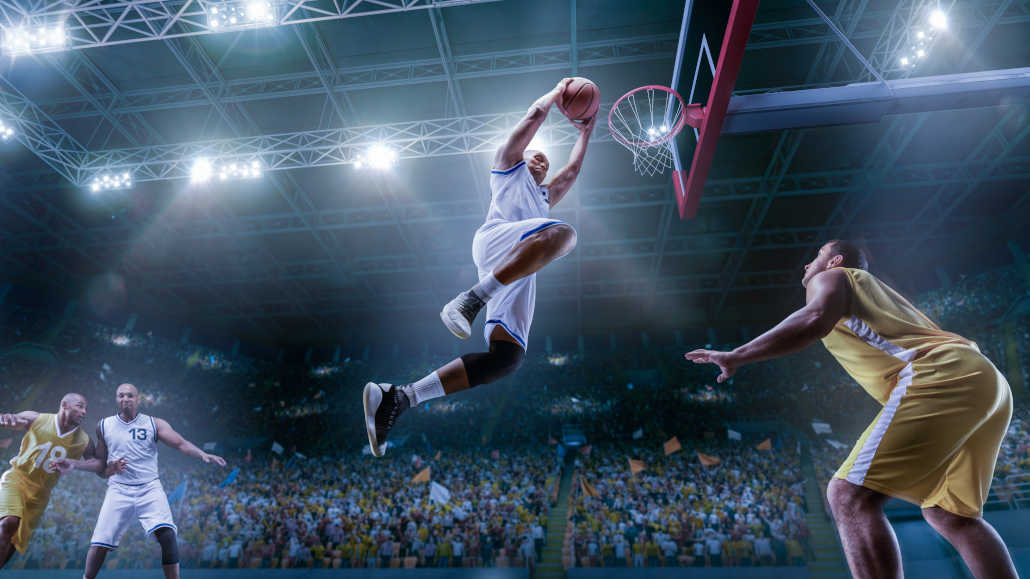 9 minutes
Last Updated: December 24, 2022
The NBA is one of the physically most demanding professional sports leagues in the world, and, as such, is home to some of the best athletes in the world.
However, over the years it was also home to some of the players that don't quite fit into the athletic category.
Below we take a look at some of these players to answer the question of who is the heaviest NBA player ever.
10. Yao Ming
Weight: 141 Kilograms (310 Pounds)
Image courtesy of CNN
We start our list of the heaviest NBA players ever with the best Chinese player of all time, Yao Ming. To basketball fans, Ming is best known as the 5th tallest player to play in the NBA.
Although his height and weight cause a lot of health issues for the Chinese superstar, Ming was still able to leave a significant mark in the NBA during his career.
During his tenure with the Houston Rockets, which lasted for 8 years, he almost averaged a double-double with 19 points and 9.2 rebounds.
His performance and the fact that he is coming from the most populated country on Earth earned him a spot on the All-Star game in every season he spent with the Rockets.
He was also selected to the All-NBA team 5 times.
The 2.29 cm (7' 6") All-Star was inducted into the Naismith Memorial Basketball Hall of Fame on September 9th, 2016 having played only 486 games in the NBA.
It does not come as a surprise that Ming was weighing around 141 kilograms (310 pounds) if we take into account his height. Unfortunately for him, these numbers also left consequences on his health.
9. Robert Traylor
Weight: 145 Kilograms (319 Pounds)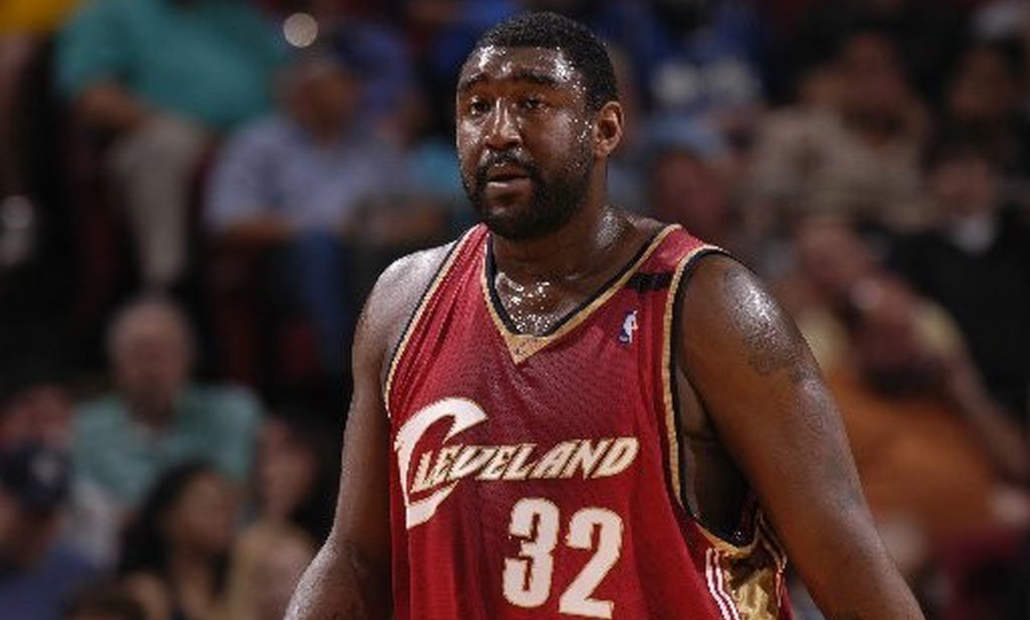 Image courtesy of NJ.com
When Robert Traylor came into the league, everyone had big expectations of the 6th pick in the 1988 NBA draft; so much so that he was chosen ahead of future NBA legends like Paul Pierce and Dirk Nowitzki.
Although he managed to hold his own when he entered the league, Traylor was never on the level that was expected from such a high draft pick.
Unfortunately for Traylor, the NBA proved too much, as he struggled to keep his weight under control and managed to play for only seven seasons.
During this period he averaged a modest 4.8 points and 3.7 rebounds per game.
And while it is hard to deny that his weight was one of the reasons for the downfall of his career, blaming his NBA performance only on it would not be fair.
A fairer statement would be that the NBA executives just misjudged his overall skill and talent and that he just had a career that is much closer to his real basketball capabilities.
8. Kevin Duckworth
Weight: 145 Kilograms (319 Pounds)
Image courtesy of sportscasting.com
With a weight of 145 kilograms, Kevin Duckworth is the 8th heaviest player to ever play in the NBA. But, unlike most players that struggle with their weight, Duckworth managed to have a pretty solid NBA career.
In total, he spent 12 seasons in the league during which he was named to the All-Star two times and even won the MIP (Most Improved Player) reward in the 1987/88 season averaging 18.1 points and 8 rebounds per game.
There is no denying that to a certain point in his career, his enormous weight was a big advantage for Duckworth.
He managed to efficiently utilize his big frame and get the best of his opponents.
But as his career progressed, he became a victim of the 145 kilograms he carried each night, becoming slower and more prone to injuries.
In the end, he had an above-average NBA career, especially for a player that struggled with his weight during most of his career. Duckworth ended his basketball career with averages of 11.8 points and 5.8 rebounds.
7. Priest Lauderdale
Weight: 147 Kilograms (325 Pounds)
Image courtesy of hoop-camps.de
Priest Lauderdale played college basketball at Central State University before being selected in the first round of the 1996-1997 NBA draft by the Atlanta Hawks. Unfortunately for both sides, things would not turn out as they hoped.
Although he was scouted as a potential replacement for Dikembe Mutombo, one of the best defensive players in basketball history, Lauderdale proved to be an unworthy successor.
His 147 kilograms just made a big impact on his lateral quickness and overall speed.
He was not nearly as effective defensive presence as the team thought.
Lauderdale only played a total of 39 games in the NBA with an average of 3.4 points and 1.9 rebounds in under nine minutes of play.
6. Thomas Hamilton
·Weight: 150 Kilograms (335 Pounds)
Unlike Lauderdale, NBA teams had their doubts about Thomas Hamilton and his weight; so much so that he went undrafted in the 1994 NBA draft.
Hamilton was a pretty skilled basketball player for his size and weight. However, it was mostly his weight gain that worried potential NBA teams from picking him.
Looking back, they were right as Hamilton only entered the league a couple of seasons after the draft when he signed with the Boston Celtics and played a total of 11 games that season.
After his poor performance with the Celtics, he would leave the NBA for three years to try and get his body and mind in the right shape.
In 1999-2000 he got a second chance when he signed a contract with the Houston Rockets, but once again injuries proved to be too much. He played only 22 games with the team before being let go.
Unfortunately for Hamilton, his career is another proof of what excessive weight can do to a player, especially one who is prone to injuries.
Per some rumors, that were not confirmed, at one point he weighed 159 kilograms, which proved too much for his body.
During the 33 games, Hamilton played in the NBA he manage to collect 343 minutes, 107 points, and 112 rebounds.
5. Michael Sweetney
Weight: 158 Kilograms (348 Pounds)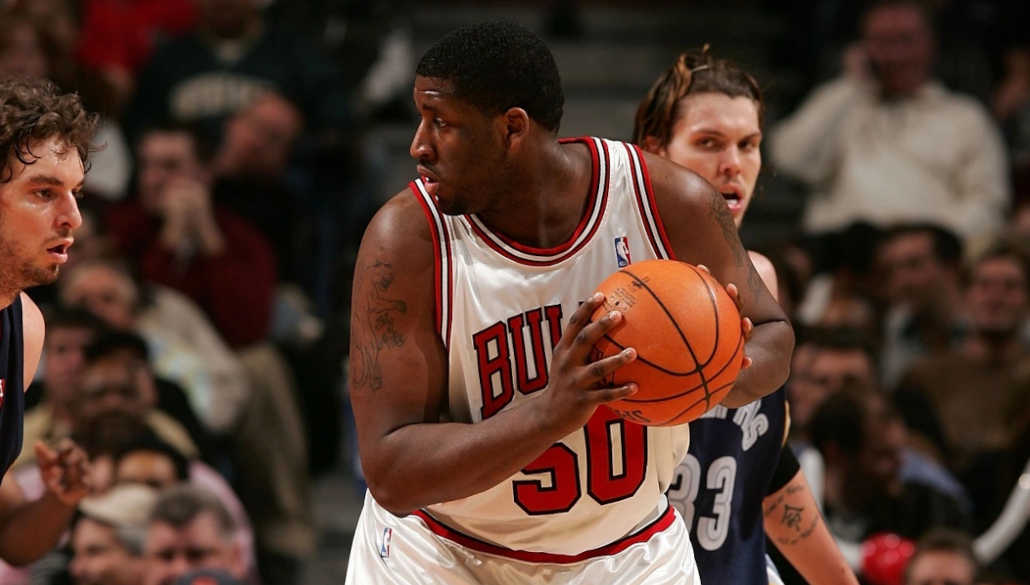 Image courtesy of USA Today
With 158 kilograms, the 5th heaviest NBA player to ever step foot on the hardwood is Michael Sweetney. Sweetney was a pretty high pick in the 2003 NBA draft. The New York Knicks selected him as the 9th overall selection.
The Knicks management had expectations from the big man, hoping he would bring the toughness to the team.
However, Sweetney proved to be a flop, he spent only two years with the Knicks before joining the Chicago Bulls. In the end, he spent only five seasons in the NBA.
The interesting thing about Sweetney is that he was in pretty good shape during his Georgetown days, and only started gaining excessive weight after getting to the NBA. The excessive weight gain was one of the reasons why the Bulls ended their contract with him.
While Sweetney never showed the true potential of his talent, by normal people's standards he had an average NBA career, averaging 6.5 points and 4.5 rebounds over the course of 233 games.
4. Sim Bhullar
Weight: 159 Kilograms (350 Pounds)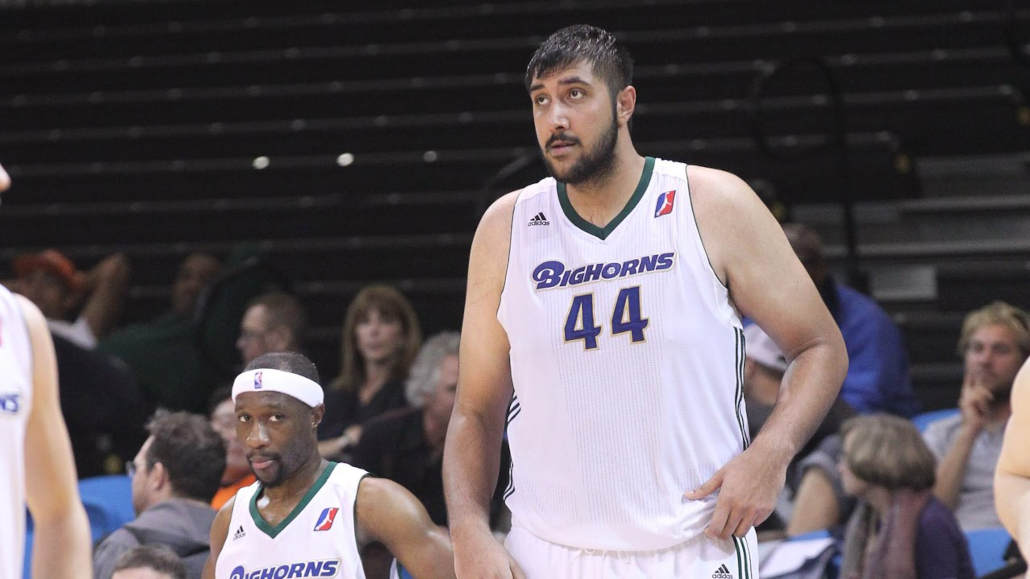 Sim Bhullar was undrafted, but that did not stop him from making it to the NBA (sort of) as he became the first player of Indian descent to play in the best basketball league in the world.
Sam Bhullar's career is one of the strangest the NBA has ever seen.
Apart from being the 4th heaviest player to ever pick up a basketball, Bhullar was also one of the players with the shortest NBA career ever.
The 159-kilogram Bhullar seemed to thrive in lower leagues where he dominated games with ease. So, the Sacramento Kings decided to give him a chance and signed him to a 10-day contract in 2014.
During his 10-day tenure with the Kings, he played in three games, scoring only four points and grabbing one rebound. After his contract was over he never again played in the NBA.
3. Eddy Curry
Weight: 159 Kilograms (350 Pounds)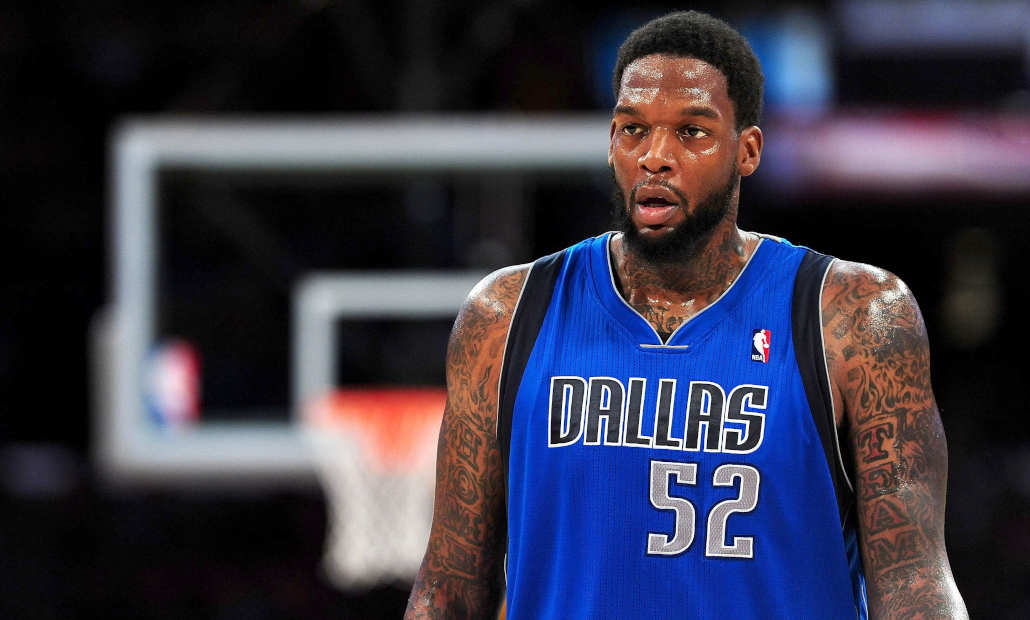 Image courtesy of Bleacher Report
Eddie Curry is probably one of the most famous NBA players that struggled with weight during their stay in the league.
Thanks to his size and strength, the Chicago Bulls drafted him straight from high school as the 4th overall pick in the 2001 NBA draft.
He had a pretty good start in the NBA, as he led the league in field goal percentage in his 2nd year.
Curry continued to improve averaging 16.1 points per game and 5.4 rebounds in his 4th and 19.5 points per game and 7.0 rebounds in his 7th season. Thanks to his size and ability, few NBA players could stop Curry on his good day.
But, by the time his 10th season in the NBA came, Curry started struggling with excessive weight.
He could no longer keep up with the rest of the league on the defensive end as he got too slow. The obesity and the injuries that followed made Curry retire from playing in the NBA.
In the end, it can be said that although Curry never became a superstar, he dominated the league in his own way, averaging 12.9 points, 5.2 rebounds, and 0.7 blocks during the 11 years he spent in the NBA.
2. Shaquille O'Neal
Weight: 163 Kilograms (359 Pounds)
Image courtesy of Yahoo Sports
The next player on our list needs no introduction, Shaquille O'Neal is not only the most successful big man on this list. He is also one of the most dominant players the NBA has ever seen.
Shaq was huge, but the thing that made him dominate his opposition was his mix of strength, speed, and quickness
In his prime, Shaquille O'Neal was one of the fastest big men in the NBA.
During his best years, no NBA player could guard him, and teams were double or triple-teaming him night after night.
With this said, most of his weight gain came while he was playing with the Lakers, and he still managed to win three NBA titles during that period.
In total "The Big Aristotel" won four NBA championships, made the All-Star game 15 times, and was the Most Valuable Player in the 1999-2000 season.
The Hall of Famer played a total of 1207 games in the NBA and averaged a double-double with 23.7 points, and 10.9 rebounds per game.
O'Neal is the proof that size does matter in the NBA, but only if you know how to properly utilize it.
1. Oliver Miller
Weight: 170 Kilograms (375 Pounds)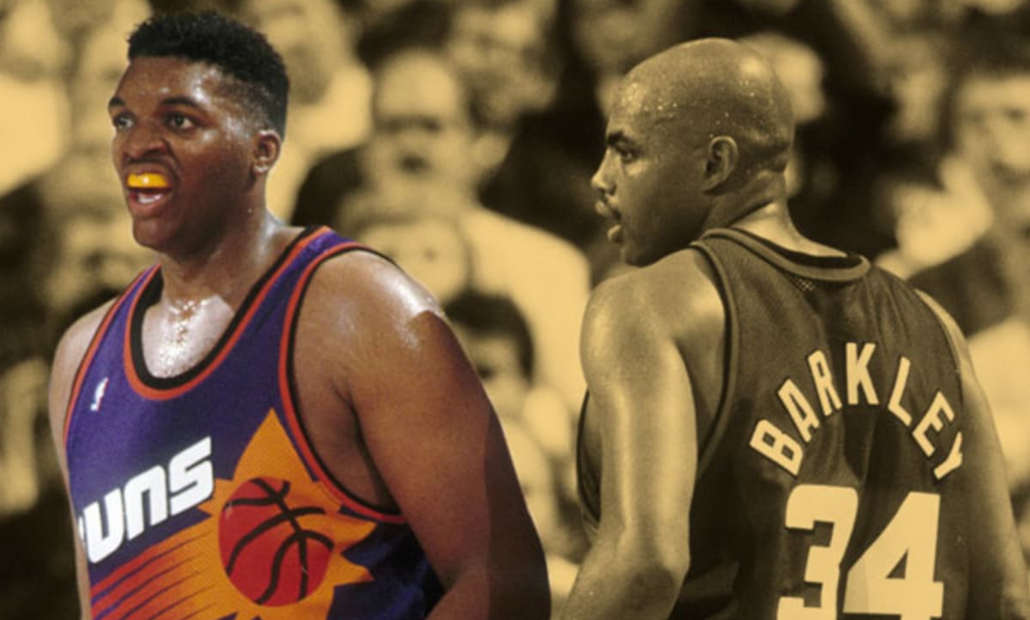 Image courtesy of basketballnetwork.net
At 170 kilograms, the heaviest NBA player ever is Oliver Miller. Miller entered the league in 1992 at 120 kilograms but gained almost 50 kilograms during his days in the NBA.
Miller had two tenures in the NBA. The first one was from 1992 to 1998 and the second was from 2003 to 2004.
He spent most of his NBA career going from one team to another and even became a part of the Harlem Globetrotters.
During his stay in the NBA, "The Big O" played in 493 NBA games and averaged 7.4 points and 5.9 rebounds per NBA game.
It is clear that he could have had a much better career if he didn't struggle with weight, but at least he will be remembered as the heaviest NBA player ever.