The Best Ball Handlers in NBA History – Top 10 of All Time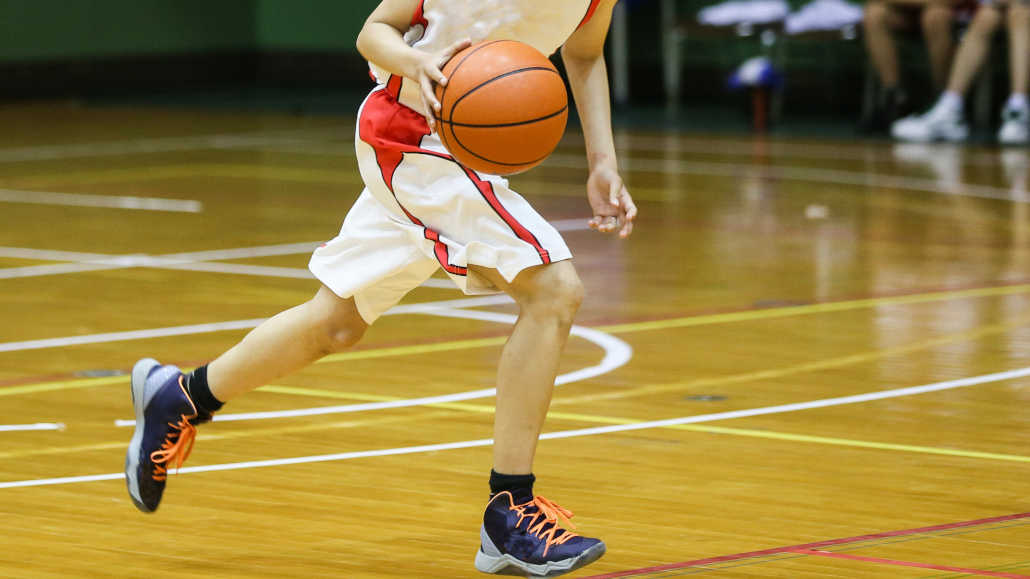 Ball handling is one of the crucial basketball skills. Yet, only a few players in NBA history have excelled in this field to a degree that they were at some point considered the best dribblers in NBA.
While Kyrie Irving is widely considered to be the player with the best handles in NBA history, there are some debates about who the rest of the best ball handlers of all time are.
With this said, here is our list of the best dribblers in NBA history.
10. Steve Nash
Career averages: 3 points, 8.5 assists, and 3.0 rebounds
NBA Titles: none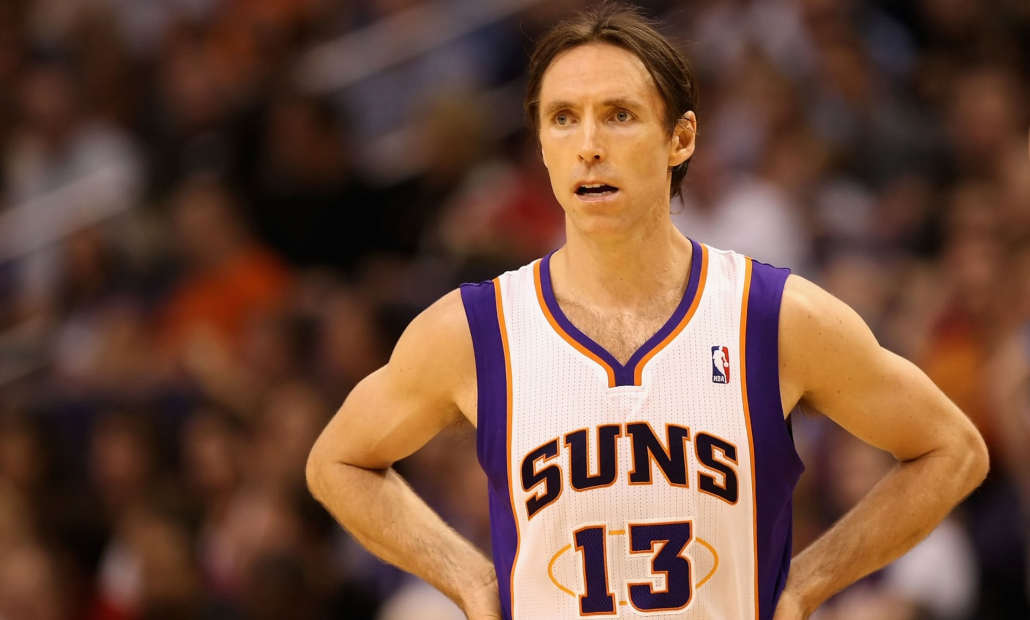 Image courtesy of sircharlesincharge.com
We start our list of the best ball handlers of all time with the two-time NBA Most Valuable Player, Steve Nash.
During his time in the league, Nash has earned a reputation as one of the best point guards in history.
One of the things that made him so great in this position is his dribbling skills.
The difference between Nash and most of the other players on this list is the fact that the Canadian mostly used his ability to keep his dribble alive, even under the opponent's rim, to create scoring opportunities for his team, instead of using them for a 1vs 1 matchup.
His handles, combined with some of the best court vision in history, is what earned Nash 2 MVP trophies and forever sealed his name as one of the best dribblers that the NBA has ever seen.
9. Jason Williams
Career averages: 10.5 points, 5.9 assists, and 2.3 rebounds
NBA Titles: 2006 (Miami Heat)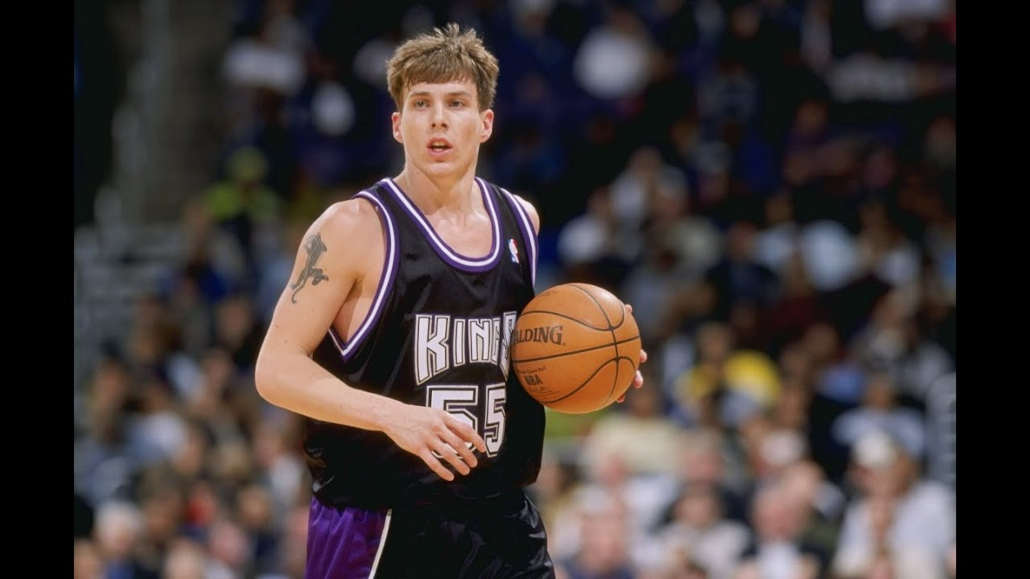 Unlike Nash, who used his dribbling abilities to mostly control the pace of the game, Jason Williams was more of a show of point guard.
Williams is arguably the greatest flashy dribbler and passer in the history of the league.
During his time, some of his plays looked like they came straight from the Harlem Globetrotters playbook.
If you were to look only at his highlights, the case could be made that White Chocolate should be much higher on this list, fighting for top spots.
However, the reason why he is in the 9th place is that he had his fair share of bad NBA games where he tried to force flashy plays even there was no place for them.
With this said, his innovative approach to the point guard position made him a legend amongst NBA and street basketball fans and at the end of the day earned him an NBA championship.
8. Tim Hardaway
Career averages: 17.7 points, 8.2 assists, and 3.3 rebounds
NBA Titles: none
Image courtesy of NBA.com
Many NBA coaches will tell you that you only need to master one offensive move to become almost unstoppable, and this is exactly what Tim Hardaway did.
His UTEP 2 Step crossover is one of the most efficient as well as one of the most recognizable moves in league history.
During the 14 years that he spent in the league, Hardaway was one of the best point guards and one of the best ball handlers in the NBA, and the key to his success was simplicity.
The five-time all-star did not waste his time with too much dribbling. Instead, he would just use one or two dribbles to go past his defender.
His signature dribble is what earned him his All-Star Selections as well as 5 All-NBA Selections.
7. Jamal Crawford
Career averages: 14.6 points, 3.4 assists, and 2.2 rebounds
NBA Titles: none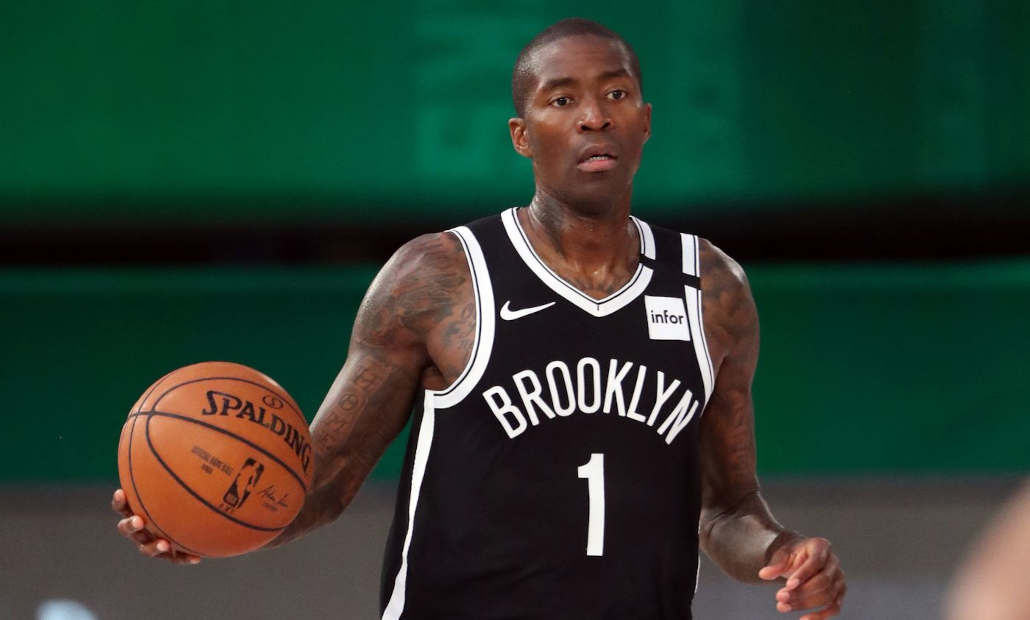 Image courtesy of NetsDaily.com
Thanks to his winning it 3 times, the Sixth Man of the Year reward has become synonymous with the name of Jamal Crawford. Apart from shooting, one of the things that allowed him to thrive in this role was his ball-handling ability.
It was his magic with a basketball that earned him the nickname "J-Crossover," a nickname that perfectly describes his signature.
Crawford mastered the behind-the-back crossover as no player has done before him. He could go past players, or use it to create space for a step-back shoot, whichever he decided.
Unfortunately for Crawford, although he was a walking bucket in his prime, or as NBA players like to call it instant offense, apart from the Sixth Man of the Year awards, he did not manage to earn any other individual or team achievements.
But as a consolation, he can argue that he has some of the best ball-handling mixtapes in history.
6. Pete Maravich
Career averages: 24.2 points, 5.4 assists, and 4.2 rebounds
NBA Titles: none
Image courtesy of basketballnetwork.net
In 1980, "Pistol" Pete Maravich was a name that was a synonym for dribbling a basketball. Maravich's instructional VHS tape called "Pistol Pete's Homework Basketball" was an essential watch for all aspiring basketball players around the world.
From this perspective, it is astonishing to see how exactly before his time was the first-ballot Hall of Famer with his skills as well as his court vision.
Some of the dribbles and passes that were a second nature to him were never seen before on the basketball court.
But dribbling and passing are not all that he did. In fact, during his stay in the league, Maravich was regarded as one of the best basketball players in the world. He was voted to 5 All-Star has 4 All-NBA selections and one NBA scoring title.
5. Steph Curry
Career averages: 24.5 points, 6.5 assists, and 4.7 rebounds
NBA Titles: 2015, 2017, 2018, 2022 (Golden State)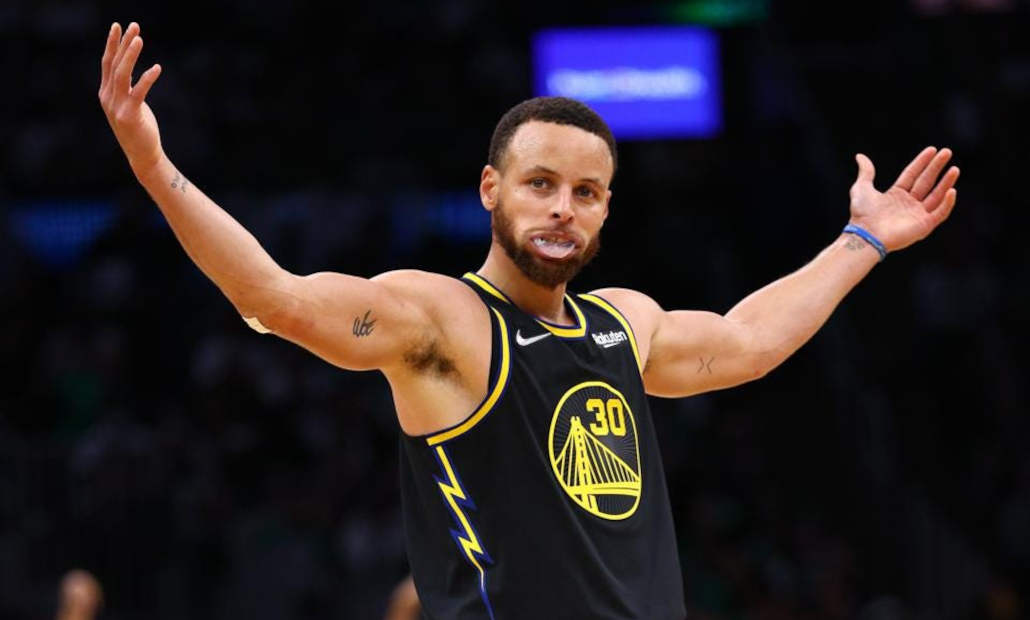 Image courtesy of Forbes.com
When people hear the name Steph Curry, they immediately think of shooting. However, although Curry revolutionized the game of basketball with his ability to consistently make 3-pointers, one of his skills that are often overlooked is his dribbling abilities.
If you watch a mixtape of Curry making three-pointers, you will notice that a lot of his shoots come off the dribble, something that a lot of the great shooters in history lacked.
Whether he uses it to pull up from half-court, get to his favorite mid-range spot or take defenders one-on-one, Curry's dribble is one of his bread-and-butter abilities.
There is no denying that Curry's shooting will make his Hall of Fame legacy, but only when you realize how good his handles are, can you begin to understand how truly good of a basketball player the two-time NBA MVP is.
4. Chris Paul
Career averages: 18.0 points, 9.5 assists, and 4.5 rebounds
NBA Titles: none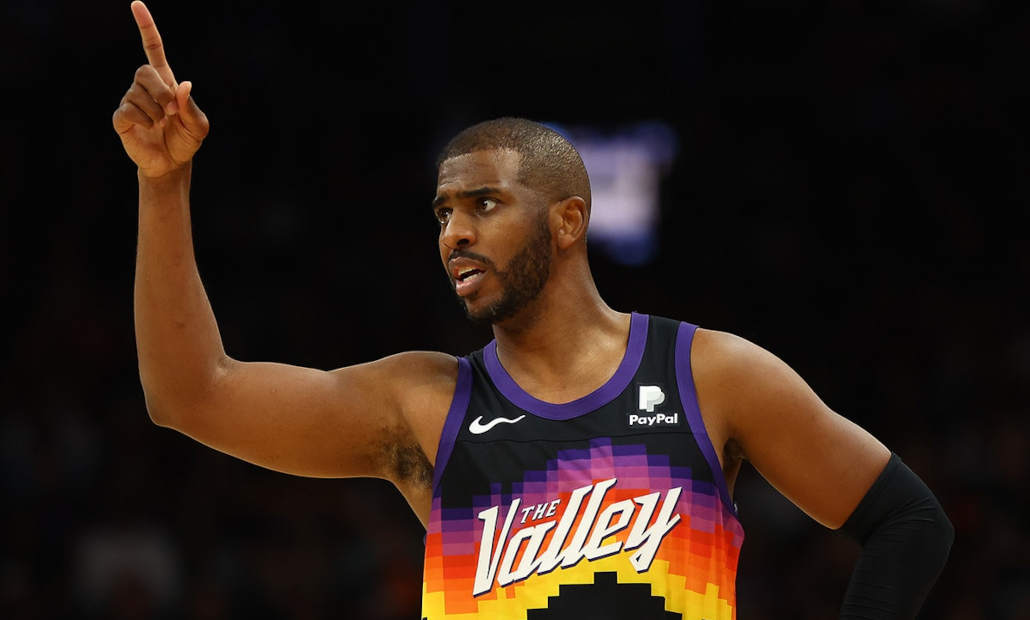 Image courtesy of Sports Illustrated
Chris Paul is fourth on our list of greatest NBA handles of all time. Just like Steve Nash, Paul is more of a floor general that uses his ball-handling skills to dictate the tempo of the game and keep his dribble alive even in the most pressured situations.
The six-foot point guard has one of the highest basketball IQs in history and is one of the most fundamentally sound NBA players ever.
All of this has earned him the reputation of a true floor general, someone who can have a huge impact on the game without even having to score.
While Paul lacks the flashiness of Jason Williams or Allen Iverson, he more than makes up for it with his ability to control the pace of the game and create offense for his teammates.
3. Isiah Thomas
Career averages: 19.2 points, 9.3 assists, and 3.6 rebounds
NBA Titles: 1989, 1990 (Detroit Pistons)
Image courtesy of NBA.com
A majority of younger NBA fans recognize Isiah Thomas as one of Michael Jordan's nemeses. However, he could never become that if he wasn't a great player. Before the 2000s, Zeke was regarded as arguably the greatest ball handler the league has ever seen.
Thanks to his phenomenal ball dribbling skills, Thomas was able to find cracks in the defense that other players thought impossible to penetrate.
This, coupled with his tenacity, allowed him to become one of greatest point guards of all time as well as landed him two NBA championships with the Detroit Pistons.
The one time Finals MVP was a hybrid of the old school hard grind playmakers and the flashy point guards that came into the league a decade later, a true pioneer of the point guard position.
2. Allen Iverson
Career averages: 26.7 points, 6.2 assists, and 3.7 rebounds
NBA Titles: none
Image courtesy of yardbarker.com
Allen Iverson is one of the greatest scorers in basketball history. He achieved this thanks to his quickness and ball-handling skills. Iverson was so good with basketball that the term "crossover" has become synonymous with his name.
AI was so good at crossing the ball from one hand to another, that he even put the legendary Michael Jordan on skates in one of the most memorable NBA moments of all time.
The one-time MVP had no weaknesses in his crossover game and during his time, it was one of the most feared moves on the NBA courts.
Although he never won a championship, Iverson's biggest legacy will always be the fact that with one basketball move, he managed to inspire millions of kids around the planet to take up basketball.
1. Kyrie Irving
Career averages: 23.3 points, 5.7 assists, and 3.9 rebounds
NBA Titles: 2016 (Cleveland Cavaliers)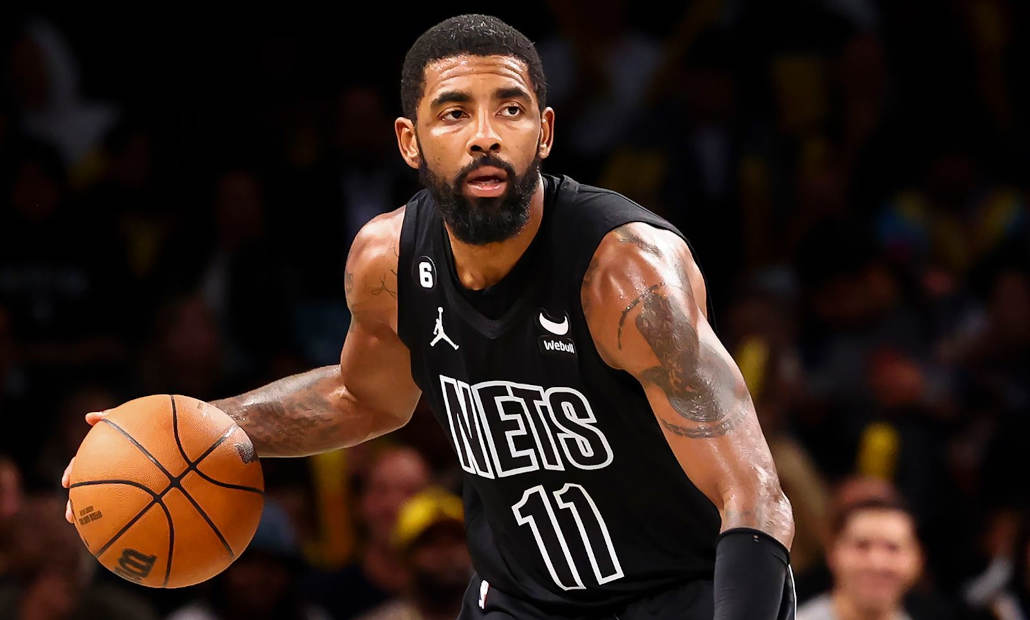 Image courtesy of CNN.com
When it comes to handling a basketball, there is no player to do it better in the history of the NBA than Kyrie Irving.
In terms of dribbling, Uncle Drew is so good at so many things that he even does not have a clear signature move.
In fact, Irving is probably better at some of the other players' signature moves than they are.
He is best known for attacking his guards in one-on-one situations off the dribble and then finishing over taller defenders with some incredible moves around the rim.
Whether it be a crossover into a spin move or a hesitation into a behind-the-back step-back pull-up, Irving has it all.
On top of all this, the one-time NBA champion is also considered one of the best closers in the history of the NBA. This trait that helped him and the Cleveland Cavaliers close game 7 on the road against the Golden State Warriors in the 2016 NBA finals.