Big Money Ballers: A Look at the NFL and College Football's Biggest Bettors
Do you ever wonder who makes the boldest, biggest bets on NFL games? How about college football?
With all of the newfound knowledge on player stats, analytics, and fantasy sports platforms taking up advertisement space, it's almost as if everyone has become an armchair expert.
But between traditional gamblers and those talented souls who have turned their hobby into a profitable career path through big-time betting, there must be some high rollers who stand above the rest.
Well, now we know. In this blog post, we will dive into the five most outrageous bets placed recently in a football game that you won't believe made it to fruition!
Bengals – $5 Million
Jim 'Mattress Mack' McIngvale stunned the sports betting industry when he wagered $5 million on the Cincinnati Bengals to win Super Bowl LVI.
It was already impressive that Mack had spent $4.5 million on his team before making this wager, but the fact that he doubled that amount brought his total stake to a staggering $9.5 million.
McIngvale took a chance on the +170 underdog Bengals, hoping to win a cumulative $16.2 million.
However, his bet failed when Cooper Kupp caught a touchdown pass with 1:25 remaining in the game, lifting the Rams to a 23-20 Super Bowl win.
Buccaneers – $3.46 Million
McIngvale also made another huge bet for Super Bowl LV, putting down $3.46 million on the Buccaneers to win against the defending champions, Kansas City Chiefs.
Luckily for him, he won a much-deserved $2.75 million when Tom Brady and company pulled off an impressive 31-9 blowout victory.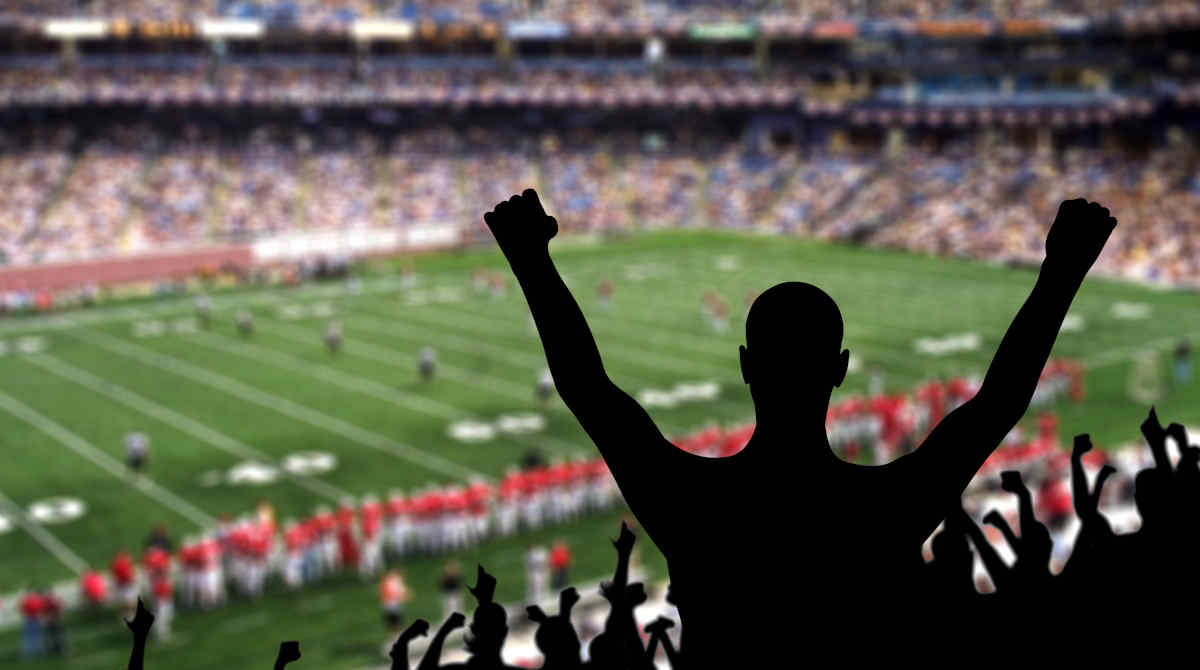 As if that wasn't enough proof of Mattress Mack's commitment to making big bets, he also offered his customers a full refund if the Bucs won on any purchase over $3,000 at his stores – and we all know how that worked out!
Clearly, McIngvale isn't afraid to take risks on NFL team betting.
Buccaneers – $2.3 Million
In addition to McIngvale's massive $3.46 million bet on the Bucs, another anonymous bettor from Nevada placed an incredibly bold wager of $2.3 million on them.
This bettor showed tremendous faith in Brady, down such a large sum at long odds — and it paid off! The lucky gambler walked away with a solid $2 million return after Tampa Bay's dominant performance in Super Bowl LV.
The bet was undoubtedly risky, but it was well worth it for this brave gambler, who now has a hefty sum of money in their pocket.
USC Trojans – $2.2 Million
In 2007, legendary gambler Billy Walters bet $2.2 million on USC to beat Michigan in the Rose Bowl. Although this is a smaller wager than McIngvale's and the anonymous person, it was still an impressive feat.
Other gamblers weren't willing to take such risks back then, especially on a postseason college football game where teams were simply playing for pride, not a championship.
Fortunately for Billy, his gamble paid off as USC got him the win — a testament to his skill and bravery as a gambler.
The Patriots – $700,000
In December 2020, one brave bettor made a massive $700,000 wager on the New England Patriots to beat the Buffalo Bills.
With the Patriots as +270 underdogs, he put down $500,000 on them to finish within seven points and an additional $200,000 to win outright. However, things didn't go as planned.
The Bills scored 21 second-quarter points and ultimately ran away with the game — leaving what could have been winnings of over $1 million as a loss of $700,000.
It was a risky move, given this was a non-Brady Patriots team facing off against Josh Allen. Still, it shows that big-money bets don't always pay off in professional sports.