Top Tips for Betting on Baseball
Baseball is one of the most popular sports people bet on, not only because of its exciting gameplay but also because it is one of the few sports which are played during the summer.
With that said, if you are new to baseball, you will want to know a thing or two about the sport before you start wagering your hard-earned money, so here are the top tips for betting on baseball.
Avoid Betting on Teams with Large Fan Bases
If you want to become a profitable baseball bettor, you need to avoid making the same mistakes that most occasional punters make, and that is betting on popular teams.
You see, sportsbooks know that the most popular teams in baseball will create action no matter what price they set, and that is why, in most cases, the betting odds for these teams have no value.
If you are not sure what the most popular teams are, a good place to start would be to avoid wagering on the Red Sox, the Yankees, the Cubs, and the Dodgers.
Bet Against the Public
Betting against the public will be a good option in almost every sport and this is one of the most general betting rules there is.
According to an article by UFABET, bookies make most of their money from occasional bettors that bet on big favorites, their favorite teams, or teams with famous players.
Just think about it; if most people were winning their bets, bookmakers would close their shops very quickly. Thus, you should always aim to find value on the opposite side of the bets that the public makes.
Look For Underdogs When They Are Playing Against Teams in Their Division
Another situation in which you should look to find increased value is in games when big underdogs play against teams from their division.
Because teams play most of their matches during the year against teams from their own division, this creates a certain doze of familiarity, which levels out the playing field.
This is especially true in games in which the bookmakers expect a lot of points to be scored since this increases the variance and works in favor of the underdog.
Also, games in which the home team is a big favorite against a team from their division often create value on the visiting team since the public overvalues home-field advantage.
Research Weather Conditions When Betting on the Total
If you are planning to bet on a total of a baseball match you should not underestimate the impact that the weather has on the game dynamics.
Historically, bad weather conditions such as strong winds have favored the under, so if you plan on betting the over and you find out that there could be some wind during the game, your best bet is to skip that game.
Shop for the Best Odds & Lines
The bookmakers already have a lot of things going their way, so the last thing that you want to do is make additional actions that will increase their edge.
Because of this, it is very important that you do your research and find the best odds for your bet before you wager your money.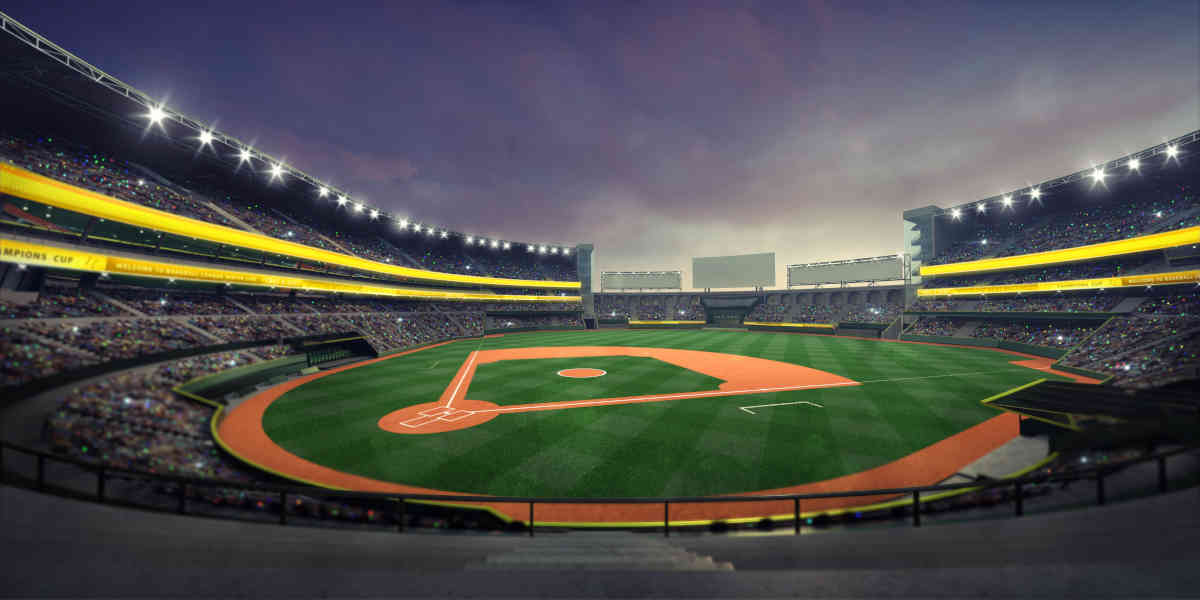 Our advice is to make several betting accounts across different sports betting platforms so that you always have multiple options to choose from when it comes to the odds.
Even the slightest difference in betting odds can make a huge impact on your bottom line over the long run, and you should not underestimate this factor.
Avoid Baseball Parlays
When betting on such a popular sport as baseball, it can be hard enough to find one, let alone multiple games that offer value odds.
Because of this, you should stay away from betting on multiple selections, as this is one of the things that go in favor of bookmakers.
With each additional match that you add to a baseball bet slip, you are reducing the total value, which means you are costing yourself money.
So if you are looking to be profitable over the long run, you should focus the vast majority of your bets on singles
Limit the Number of Bets
Limiting the number of baseball bets is not only one of the most important things that you need to do to become a successful bettor. It is also one of the hardest.
Having a plan on how many bets you should place on any given day is very important because the lack of discipline is what costs a lot of good sports bettors money. This will also help you keep your emotions in check and prevent you from chasing losses.