BTTS Meaning In Betting – How Do Both Teams To Score Bets Works?
Sports betting, particularly betting on football matches, offers you plenty of opportunities to get creative with your bets. One of the most interesting ones in this regard is the BTTS market.
Both Teams To Score can be an exciting bet, but it also requires more details than you need to know when betting on standard markets like win bets.
If you want to learn how BTTS bets work and find helpful tips for betting on this market, read our detailed BTTS guide.
BTTS Meaning in Betting
Both Teams To Score, more commonly known just as BTTS, is a popular betting market you'll mostly find in football. It's a simple premise but involves more betting knowledge than other traditional betting markets.
In short, BTTS bets involve placing your money whether or not you think both teams will score in the game.
In that sense, every BTTS bet gives you two options. You can bet on BTTS "yes" and BTTS "no."
If you bet on the first option, both teams have to score at least one goal. If you bet on the second option, at least one of the teams needs to remain goalless for you to win the bet.
Why Place BTTS Bets?
The Both Teams To Score bet is a very fun and exciting bet to place. Its main appeal is that you don't have to worry about who wins the match. You only care whether or not the two teams will score a goal, depending on what bet you've placed.
Moreover, what makes these bets great is that you can place them on any game if you want, no matter who's playing whom.
For instance, even if the best-placed team in the league is playing a team in a relegation spot, you can place a BTTS bet on the game.
So, even if the favorites lead 5-0 and the underdogs score a consolation goal in the last minutes of the game, you win your bet, as both teams scored.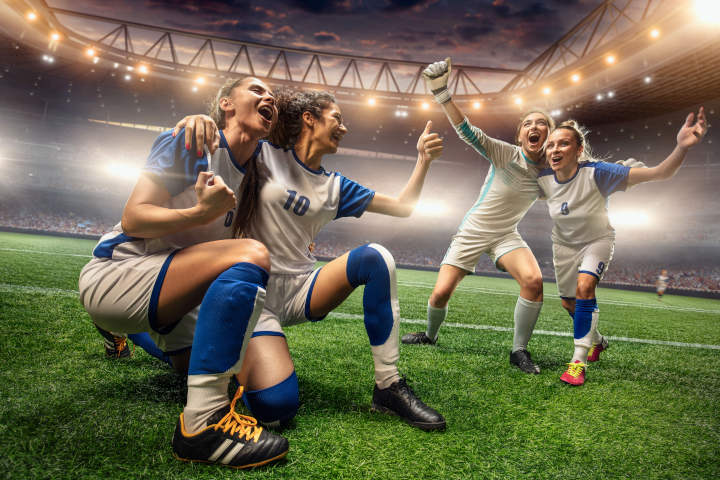 You stand the chance of winning the bet until the referee blows the whistle, no matter what's the overall result.
This makes BTTS bets ideal for fans of a particular football league. If you just want to enjoy a big match or a game that promises to be fun, placing this bet can help spice up your viewing experience and bring you a nice profit at the same time.
Different Variations of BTTS Bets
As we've mentioned above, the classic version of BTTS involves only choosing "yes" or "no" when presented with betting odds.
That said, this interesting betting market also offers a number of other variations that are exciting and potentially very profitable to bet on. Let's take a closer look at the most popular variations of these bets that you'll find in football:
BTTS in Both Halves – This is likely the most difficult type of BTTS bet to predict. For instance, if you bet "yes" on a BTTS in both halves, both sides must score at least one goal in both halves for you to win the bet.
BTTS and First/Second Half – In contrast to the first type above, this bet only focuses on BTTS "yes" or "no" in either the first or the second half. Because of this, it's a slightly easier bet to get right but also comes with lower odds.
BTTS and Over/Under – This variation combines two types of goal bets, as you're betting on both both teams to score and the specific over/under the bookie presents you with. This bet can be exciting and unpredictable, as you need both teams to either score or not score and meet the overall over/under amount in the game.
BTTS and Overall Result – Lastly, the third major popular variant of this bet includes betting on both teams to score and predicting the end outcome of the match. Needless to say that this is also one of the most challenging ones to pick, but it can also be very rewarding.
How to Place BTTS Bets
Although the nature of the BTTS bet is more complex than that of regular win bets or other simple types of bets, making these bets is pretty straightforward.
This is because placing BTTS bets isn't any different from placing other types of bets on your favorite sports. But, to make sure you master the basics of BTTS betting, here's a step-by-step guide on how to place these bets:
1. Pick a Game to bet On
Considering what we've discussed above, pick a game you think is suitable for either a BTTS "yes" or BTTS "no" bet. You can combine it with any other bet variation if the bookie of your choice offers you.
2. Shop Around for the Best Odds
BTTS markets are extremely competitive, which is great from a sports bettor's perspective. It's also the reason why you should always shop around a bit before making your bet, to make sure you got the best odds for your selections.
3. Place the Bet
Once you've found the online betting site that offers you the best odds for your BTTS bets, you can proceed to the actual step of placing the bet.
Place a single selection bet, or better yet, include several selections on your ticket to create a more rewarding accumulator bet.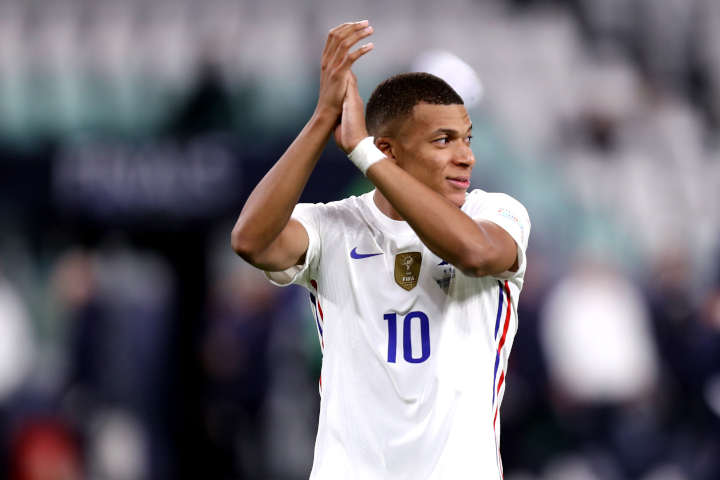 4. Double-Check Your Selections
Before moving on to the last step, make sure to double-check all of your selections. Mistakes can often slip up, so it's crucial to go through your ticket one more time before placing the bet.
This can help ensure you didn't make a wrong selection you would only realize after it's too late.
5. Decide On Your Bet Size and Confirm the Bet
Lastly, the only thing left to do is decide how much money you want to stake for your bet. Only bet the amount of money you're comfortable losing.
When you've entered the desired betting amount, confirm your bet to finish the betting process. All that's left now is to enjoy the game and hope both teams perform as you predicted.
You can follow this five-step guide every time you make a BTTS bet online. Moreover, it can also serve you for any other type of bet you place, with or without Both Teams To Score selections included.
If you memorize it, you'll have no issues betting on your favorite markets every time.
Useful Tips for Placing BTTS Bets
The things we've shared with you so far are enough to get you started betting on BTTS markets. However, we want to go a step further and set you on the right track from the get-go.
This is why we'll go over a handful of useful tips you should have in mind when placing BTTS bets.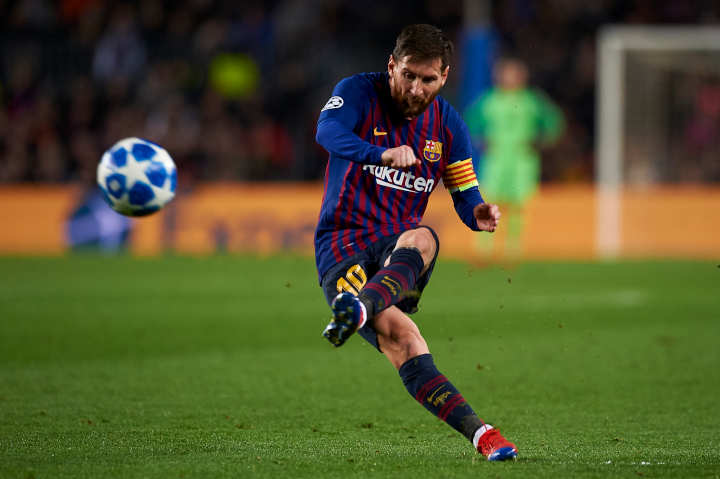 Don't Make Your Decisions Based on Odds Alone
The fact that Both Teams To Score is a prevalent betting market in the football betting world is both a good and a bad thing.
The main advantage of this is that you can always find great options. The main disadvantage is that many people bet on this market without researching it.
This means that the odds don't really reflect your chances, as they are formulated primarily on the overall demand. Knowing this, you shouldn't bet specifically on the betting odds themselves.
Instead, it's best to do your own research to get the most value from every bet. This brings us to the next key tip.
Do Extensive Research Ahead
While BTTS bets are simple and exciting, they do require you to put in a bit of work before you can make your bet. This is because you need to consider a long list of statistics to make an educated decision.
This research includes comparing the two teams' current form, goals scored, clean sheets, their head-to-head records, and even which players will be absent from the match.
BTTS bets aren't a great choice if you just want to make a quick betting slip without doing much research.
On the other hand, if you put in the work, you can have great chances of winning your bets, as these markets are fairly straightforward to read into.
Combine BTTS With Acca Insurance
Both Teams to Score bets can be very lucrative when you use them as a part of an accumulator bet. But, more important in this context, you should also try to create BTTS betting tickets that are eligible for acca insurance.
With acca insurance, you can get a refund from the book if one of the selections on your betting ticket falls through. This can be a great opportunity to mix up your selections and perhaps try some riskier bets with higher odds.
Summing Up This BTTS Guide
Ultimately, remember that scoring a goal in football is never easy and even the best teams sometimes struggle doing so.
When you first discover the world of BTTS betting markets, it's easy to get carried away with all possible options and exciting bets. If you're not careful, getting carried away can lead to loss of money and disappointment.
This is why it's crucial to remember everything we've shared with you in this article. With enough research, you can get a better understanding of this market and master it well enough, so you make accurate predictions based on your research.
BTTS Betting FAQs
How to choose good games for BTTS betting?
Betting on BTTS requires a bit of research, but you can easily find suitable games for this market.

In simple terms, you should look for teams that have potent attacks but struggle on defense. If you find a matchup in which both sides have these traits, it's an amazing BTTS betting opportunity.

Conversely, if you primarily want to place "no" bets, you should look for a matchup where both teams have strong defensive lines but weak attackers or injured players in the front line.
Which sports can I use BTTS bets in?
BTTS bets are most popular in football due to the specific structure of the sport that supports such a betting market.

Moreover, these bets are among the most common betting markets in football, so you can find tons of matches you can exercise this option on.
Can I mix BTTS "yes" bets and BTTS "no" bets on the same ticket?
Yes, you can place an accumulator bet made up of only BTTS "yes" and BTTS "no" bets if you want to, or combine them with other types of bets on the same ticket.

This flexibility makes BTTS bets one of the most bettor-friendly types of sports bets and potentially one of the most rewarding football betting markets.
How many BTTS selections should I bet on in an accumulator bet?
BTTS bets are great and potentially very rewarding, but they generally should comprise the crux of your betting slip.

Instead, if you're drafting an accumulator bet, try to include these bets in no more than a third of your selections, unless you are certain that some players won't play or know that a team is in form.
Do extra-time goals count in BTTS bets?
No, extra-time goals don't count in BTTS bets, as these bets only cover the regular 90 minutes of the football game plus any added injury time.

This is something to keep in mind if you like betting on tournaments that include the extra-time format.