Best WWE Wrestlers – Who Are Top 10 Greatest Wrestlers of All Time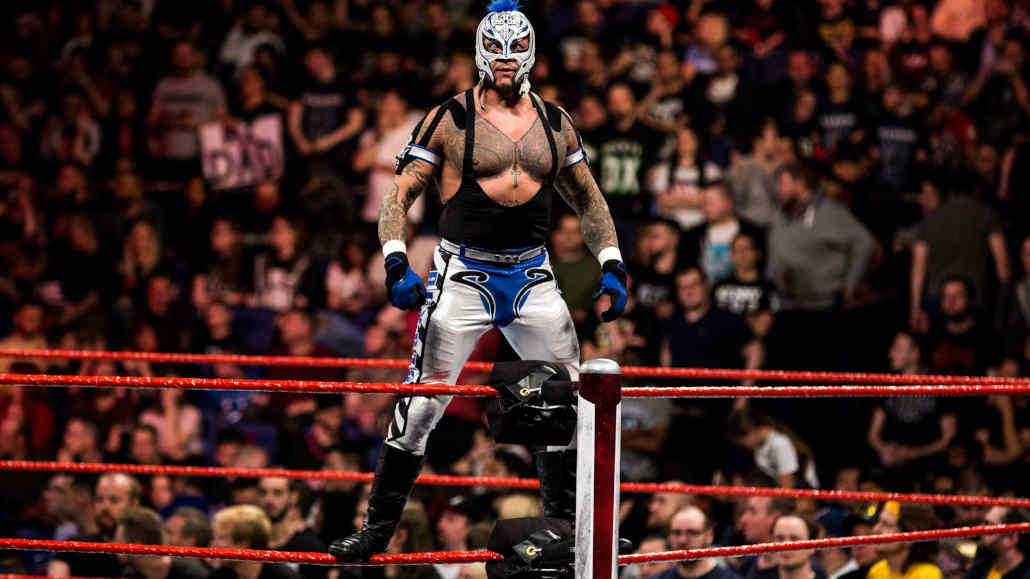 9 minutes
Last Updated: June 23, 2022
WWE has long been one of the biggest entertainment brands out there and it's been a superstar launchpad for decades.
With a glittery history and star-studded line-up that never ends, we now take a look at some of the best WWE wrestlers and their impact on the franchise as well as the industry in general.
Steve Austin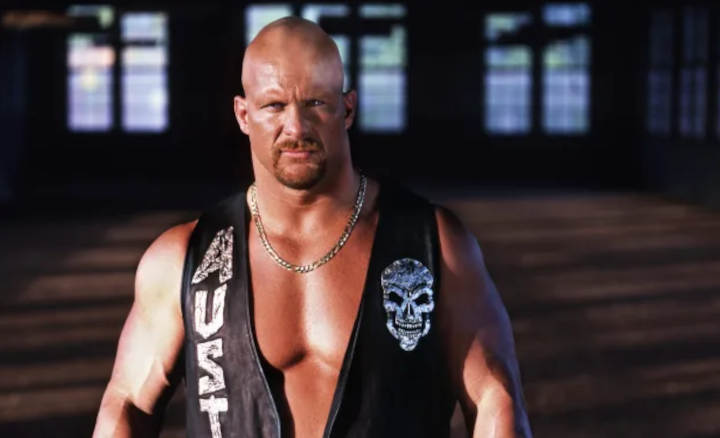 Image courtesy of thesun.co.uk
It's impossible to start the list without Stone Cold. Steve Austin's wrestling career was propelled during the 1990s and he went on to win 19 championships, which sets him apart on the list of the top WWE wrestlers of all time.
Although not exactly people's favorite, Austin certainly made history and was included in the WWE Hall of Fame for it back in 2009.
Winning a match against Matt Hardy in 1996, Austin earned himself a nickname The Ringmaster and just a year later he rose to stardom after defeating Jake "The Snake" Roberts at the 1996 King of the Ring in Milwaukee, Wisconsin.
He was the typical antihero and gained popularity as such, often enjoying his role.
As a huge impact in the wrestling world, it's no wonder Stone Cold appeared in all WWE video games from the 1990s until today. Suffering a series of neck and knee injuries, Stone Cold officially retired from wrestling in 2003.
He soon started a new career as a host of reality competitions including Redneck Island and Steve Austins's Broken Skull Challenge.
He is now hosting a reality television series Straight Up Steve Austin. The show revolves around wrestler's personal and professional life and currently has two seasons with 15 episodes total.
Mick Foley
Best known for his violent approach and dangerous stunts, Mick Foley often had the crowd go crazy at WWE Championships.
He is a four-time World Champion and 11-time world Tag Team Champion, finding his way to any list of the best wrestlers of all time. He earned himself the nickname 'The Hardcore Legend' and always went by it.
Foley wrestled under his real name but had several stage personas, including Cactus Jack, Dude Love, and Mankind – all of which entered the Royal Rumble in 1998.
Foley was the only competitor to be allowed to enter the competition multiple times that way.
Mankind's clash against The Undertaker in the Hell in a Cell spectacle is one of the highlights in WWE history despite little to no storytelling behind it.
This was mainly because of the athleticism and sheer will to continue after two major incidents, as Foley took dangerous bumps – first tossed through the announcer table and then chokeslammed through the cell roof.
Hulk Hogan
Hulk Hogan is widely regarded as the most popular wrestler in the world. He started his wrestling career after a short stint in the music industry, going on to wrestle for almost 35 years.
He's been inducted into the WWE Hall of Fame in 2005 and although he has been in the center of a few scandals, his name remains written in gold letters in the history of WWE.
Hogan is a six-time WWF/WWE champion and has won contrasting accolades, including those of the Most Hated Wrestler of the Year in 1996 and 1998 as well as the Most Popular Wrestler of the Year in 1985, 1991, and 1994.
Indeed, there's no denying Hogan has had a great influence on the wrestling industry. He is often considered the main reason WWE worked through some years, where he thrived as an entertainer just as much as a wrestler.
He was on the cover of the WWE games over 20 times and Hulk Hogan had his brief ventures into filmography too, appearing in 16 movies over the years.
The Undertaker
Image courtesy of gamespot.com
WrestleMania's top performer, the Undertaker became known for what's known as The Streak.
He connected a series of 21 straight wins at WrestleMania from 1991 to 2013 and turned himself into an icon through a horror gimmick – where theatrics played just as much of a role as his biker background.
The Undertaker won the WWE Championship four times, took the World Heavyweight Championship title three times, and won the Hardcore Championship once while also winning the World Tag Team Championship six times.
His character has been widely recognized as one of the best in the business, perfectly mixing his skill and showmanship to depict WWE's Golden Era of gimmicks.
Additionally, he took part in some of the best shows ever, some of which we already listed above. His 1999 match against Stone Cold Steve Austin is the highest-rated Raw segment ever, with a rating of 9.5.
Still, many believe the Undertaker milked his career for too long and it somewhat affected his legacy. He ultimately retired in 2020 despite failing to live up to the expectations for much longer beforehand.
Dwayne Johnson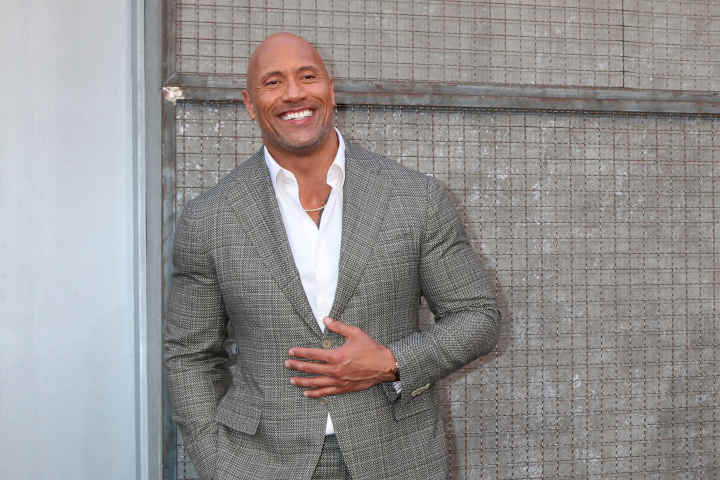 Dwayne Johnson needs no introduction. He was first introduced as the first 3rd generation wrestler to grace WWE and it's fair to say there's been no stopping him since.
Johnson is a ten-time world champion, was crowned Intercontinental Champion twice, and Tag Team Champion five times before moving on to other endeavors.
The Rock still holds many records, where headlining the most-bought professional wrestling event ever certainly stands out.
His popularity needs no explaining but it's certainly fair to note his episodes of Raw and SmackDown are among the most-watched to date.
Johnson is a natural-born entertainer and this attitude was recognized by WWE fans too, turning him into a global superstar and allowing a great rise in influence.
Great at trash-talking, the Rock had the claims backed up and the crowd loved it him for it. Still, he retired in 2004 and had been on for only short stints in 2011-13, 2016, and 2019.
Johnson is now fully devoted to his acting career and stands for one of the highest-paid actors in Hollywood, with popular titles such as Game Plan, G. I. Joe, San Andreas, Fast & Furious franchise, and Jumanji movies to name just a few.
John Cena
A record 13-time WWE Championship winner, John Cena has been central to what's also known as the Aggression era.
He's a five-time United States Champion, four-time Tag Team Champion, and much more. Cena headlined some of the biggest pay-per-view events including WrestleMania, which he led five times.
John Cena is renowned for his eccentric persona and promotional skills which certainly helped him form into the leader of his generation.
Interestingly, Cena claims he almost lost his job with WWE before rediscovering himself to reach glory as one of the greatest wrestlers of all time.
He faced criticism for his approach too and even found himself the butt of the jokes as the Internet turned Cena into a meme sensation, mainly for his rap identity and the You Can't See Me song.
Cena is still signed to WWE but has turned to acting too and had his first movie The Marine produced by WWE Studios.
He went on to make appearances in titles like Trainwreck, Daddy's Home, Bumblebee, and many more. Most recently, Cena appeared in The Suicide Squad while currently working on at least four more movies.
Triple H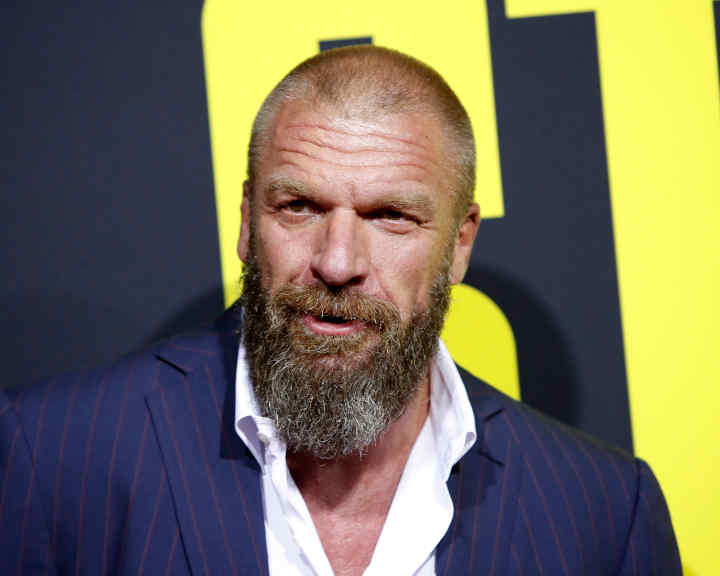 World Champion 14 times, an Intercontinental Champion five times, and a Tag Team champion three times, Triple H is certainly one of the biggest names in WWE.
He was first known as Hunter Hearst Helmsley and this is where Triple H comes from, despite being 'rebranded' a couple of times along the way.
Triple H played a bad guy through most of his career with WWE, first with the Rock and then Kurt Angle.
However, his matches against John Cena, The Undertaker, and Daniel Bryan got him the most praise as some of the highlights of what WrestleMania had to offer. However, he was also criticized as he used his influence behind the scenes to get high-profile matches.
Namely, Triple H is married to Stephanie McMahon, daughter of the majority owners of WWE.
Still, he went on to show great entrepreneurship and knowledge of business as he developed NXT. He currently works as the Executive Vice President of Global Talent Strategy & Development with WWE.
Ric Flair
Image courtesy of firstsportz.com
A record only equaled by John Cena, Ric Flair is a 16-time World Champion and one of the most famous wrestlers ever.
Flair has had an illustrious career of almost 40 years, with spells with JCP, WCW, and ultimately WWE – all featuring as a major attraction to prime events along the way.
Flair went under the name The Nature Boy and was known for his performances, animating the crowds with a show as intense as it gets.
With major opponents in Dusty Rhodes and Andre the Giant, Flair also became part of the Four Horsemen to cement his spot among the biggest stars of the sport.
Ric Flair was inducted in the Hall of Fame both individually and as part of the Four Horsemen, engraving his spot among the greats.
He's known for his fiery personality and crazy outbursts, both in the ring and outside of it. His trademark 'Woo' chant became widely popular with his rise to stars and it's been used in pop culture over the years as well.
Shawn Michaels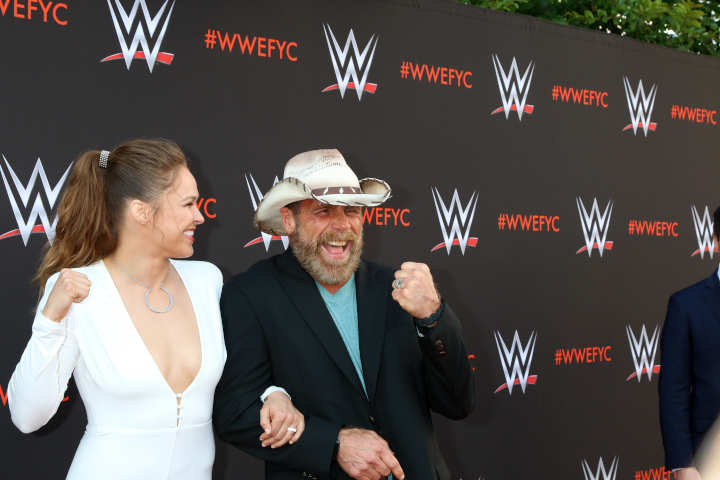 Leader to D-Generation X, Shawn Michaels has been one of the main stars of the show for almost 30 years with ups and downs.
He was forced into retirement a couple of times for injuries but returned to earn himself nicknames 'The Showstopper', 'Mr WrestleMania', and 'Heartbreak Kid'.
Michaels has been the world champion four times, having also won Royal Rumble twice. He's had many amazing matches along the way but one stands out in the showdown with John Cena as part of the Raw program in 2007.
He's had longstanding feuds with Bret Hart, Chris Jericho, and Triple H despite forming partnerships with the latter.
Shawn Michaels was inducted in the Hall of Fame in 2011, continuing to make sporadic appearances with WWE before retiring and moving to NXT – where he worked as a writer and producer. He has influenced many younger wrestlers and remains one of the top WWE wrestlers ever.
Chris Jericho
With a rock-star persona, Chris Jericho has been no stranger to attracting attention. However, he's been a real rock star with his heavy metal band Fozzy, while also appearing on many TV shows and hosting game shows.
However, it only came after his great success as a wrestler – first with ECW and WCW before signing with WWE.
Jericho's been a world champion six times and was the first Undisputed WWF Champion ever, having also held the WWE Intercontinental Championship title nine times.
He's been known for his over-the-top showmanship, which helped him garner a huge fan base and become one of the best performers ever.
He left WWE in 2018 and signed with New Japan Pro-Wrestling (NJPW) only to move on to AEW. Still, he's had success wherever he went and this was always followed by success on TV – through reality shows and more.