The Rise of European Basketball – How It Challenges the NBA Dominance
10 minutes
Last Updated: November 1, 2023
Basketball is a global sport, but for a long time, the NBA has been considered the undisputed pinnacle of the game.
However, in recent years, European basketball has been making strides and challenging the NBA's dominance. More and more European players are becoming stars in the NBA, while the performance of Team USA in international competitions has been declining.
What are the reasons behind this trend? How do the NBA and the European leagues differ in style, culture, and quality? And what does this mean for basketball fans and bettors around the world? Join me if you want to learn more about the Basketball USA – Europe discrepancies.
The Emergence of European Stars in the NBA
One of the most visible signs of the rise of European basketball is the increasing number of European players who excel in the NBA. As of the 2022–23 season, Canada has produced the most foreign NBA players, with 60.
From European countries, France has produced 42 players, Serbia has produced 30, Croatia has produced 23 and Spain has produced 20. From Oceania, Australia has produced 32 players while New Zealand has produced 3 players. Among these international players, many are from Europe, such as:
Giannis Antetokounmpo
Giannis Antetokounmpo (Milwaukee Bucks; Greece; ties to Nigeria), won two consecutive MVP awards in 2019 and 2020 and led his team to the NBA championship in 2021. "The Greek Freak" is also a 7-time NBA All-Star(2017-2023) and 1-time NBA Finals MVP (2021) amongst the plethora of accolades he has bagged.
Nikola Jokic
Nikola Jokic (Denver Nuggets; Serbia), who won the MVP award in 2021, became the first center to do so since Shaquille O'Neal in 2000, and the first player drafted in the second round to do so in NBA history. "The Joker" has played eight seasons for the Nuggets.
He has averaged 20.2 points, 10.5 rebounds, and 6.6 assists in 596 regular-season games. He was selected to play in 5 All-Star games and has won 2 MVP awards, 1 Finals MVP award, and 1 NBA championship.
Luka Doncic
Luka Doncic (Dallas Mavericks; Slovenia), who was named to the All-NBA First Team from 2020-2023, averaged 27.7 points, 8.6 assists and 8 rebounds per game in his first three seasons.
Other milestones include NBA Rookie of the Year (2019), NBA All-Rookie First Team (2019), FIBA World Cup Top Scorer (2023), All-FIBA World Cup Team (2023), and Olympics All-Star Team (2020), just to list a few.
Rudy Gobert
Rudy Gobert (Utah Jazz; France), won three Defensive Player of the Year awards in 2018, 2019, and 2021, and led the league in blocks twice and rebounds once. Gobert has played 11 seasons for the Jazz and Timberwolves. He has averaged 12.5 points, 11.7 rebounds, and 2.1 blocks in 682 regular-season games.
Joel Embiid
Joel Embiid (Philadelphia 76ers; Cameroon; ties to France), was named to the All-NBA Second Team from 2018-2022. Some other milestones include NBA Most Valuable Player (2023), 6× NBA All-Star (2018–2023), All-NBA First Team (2023), 3× NBA All-Defensive Second Team (2018, 2019, 2021) and 2× NBA scoring champion (2022, 2023).
These are just some examples of the many foreign players who have made an impact in the NBA, showing their skills, versatility and leadership.
Some of them have also been successful in international competitions, such as Antetokounmpo, who won the EuroBasket title with Greece in 2017, Doncic, who won the EuroBasket title with Slovenia in 2017 and the Olympic silver medal in 2021, and Gobert, who won the FIBA World Cup title with France in 2019.
Moreover, this season we have witnessed the advent of another very bright prospect in the person of Victor Wembanyama (San Antonio Spurs; France) whom many tip to dominate the NBA in the coming years.
The Decline of Team USA in International Competitions
While European players have been shining in the NBA, Team USA has been struggling to maintain its supremacy in international competitions. In the FIBA World Cup 2023, Team USA finished fourth, losing to Lithuania in the groups, to the subsequent winners Germany in the semifinals(111-113), and again to Canada in the small final (118-127).
In contrast, Germany reached the final for the first time, beating Serbia (83-77) to win its first FIBA World Cup title. One of the reasons for Team USA's poor performance was the absence of many top NBA players, who opted out of playing for various reasons, such as injuries, fatigue, or personal preferences. Thus, none of the players from the 2019 FIBA World Cup roster returned for the 2023 edition.
Another reason for Team USA's decline was the improvement of other teams, especially from Europe. Many European teams had rosters full of NBA players or EuroLeague stars, who had more chemistry and continuity than Team USA.
Considering the two finalists forexampleGermany had four NBA players: captain Dennis Schröder, Daniel Theis,Moritz Wagner,and Franz Wagner. While Serbia had three NBA players: Nikola Jokic, Bogdan BogdanovicandFilip Petrušev.
The Differences and Similarities Between the NBA and the European Leagues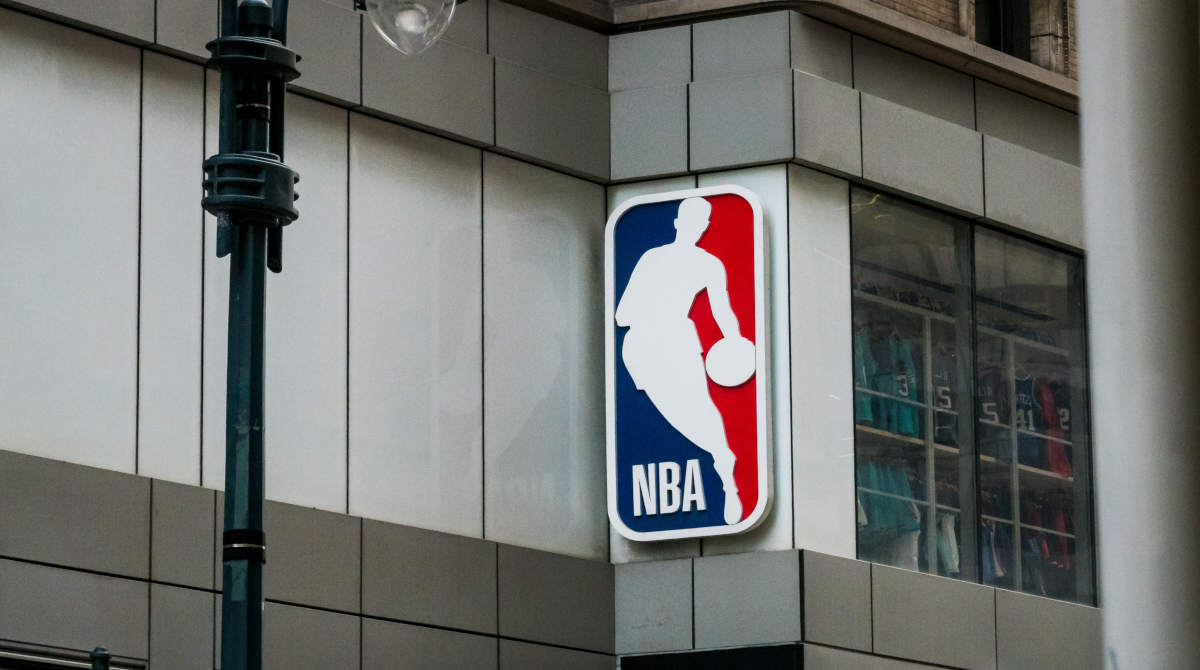 The NBA and the European leagues have many differences and similarities in terms of style, culture and quality. Some of the main differences are:
The Rules
Different sets of regulations are followed by the NBA and the European leagues, which has an impact on strategy and games. For instance, the NBA's shot clock, which is 24 seconds longer than those of the European leagues, allows for more isolation plays and fewer passes.
In addition, the NBA's three-point line is longer (23 feet 9 inches) than that of the European leagues (22 feet 1.75 inches), which spreads the floor more and makes shots harder.
Moreover, compared to the European leagues, the NBA permits greater physical contact and fewer fouls, which makes the game less fluid and more aggressive.
The Schedule
The timetables of the NBA and the European leagues differ a lot. This has an impact on the players' recuperation and workload. For instance, the NBA's 82-game season is longer than that of the European leagues' around 30-to 40-game schedule, meaning that players must travel more and get less sleep.
In addition, the NBA schedules fewer practices and more back-to-back games than the European leagues, which has an impact on the players' preparation and fitness.
Since they would not want to engage in additional tournaments following the jam-packed regular NBA season, several NBA stars have been publicly criticized for being lazy.
The Money
The financial situation of the NBA and the European leagues again differ widely. The NBA has a high salary cap ($136.021 million) compared to its European competitors, who do not currently have a salary limit.
Regarding the maximum amount of money that teams may spend on players, each league has its own set of restrictions. In the end, NBA players will benefit financially from this.
To safeguard the rights and advantages of its players, the NBA also has a players' union and guaranteed contracts.
The players in the European leagues are paid less and have less security; they frequently must cope with late payments or contract conflicts.
Some of the main similarities include talent, diversity and passion which are major values which the sport always stands for. Many players have played in both leagues, such as Dirk Nowitzki, Tony Parker, Pau Gasol, Luka Doncic, Nikola Jokic and Giannis Antetokounmpo.
Notice something about these names? They've all been MVPs. Both leagues have players from different countries, cultures, and backgrounds, who bring their own styles and personalities to the game.
The leaguespromote inclusion and social justice, using their platforms to raise awareness and support various causes for both fans and players.
The Implications for Basketball Fans and Bettors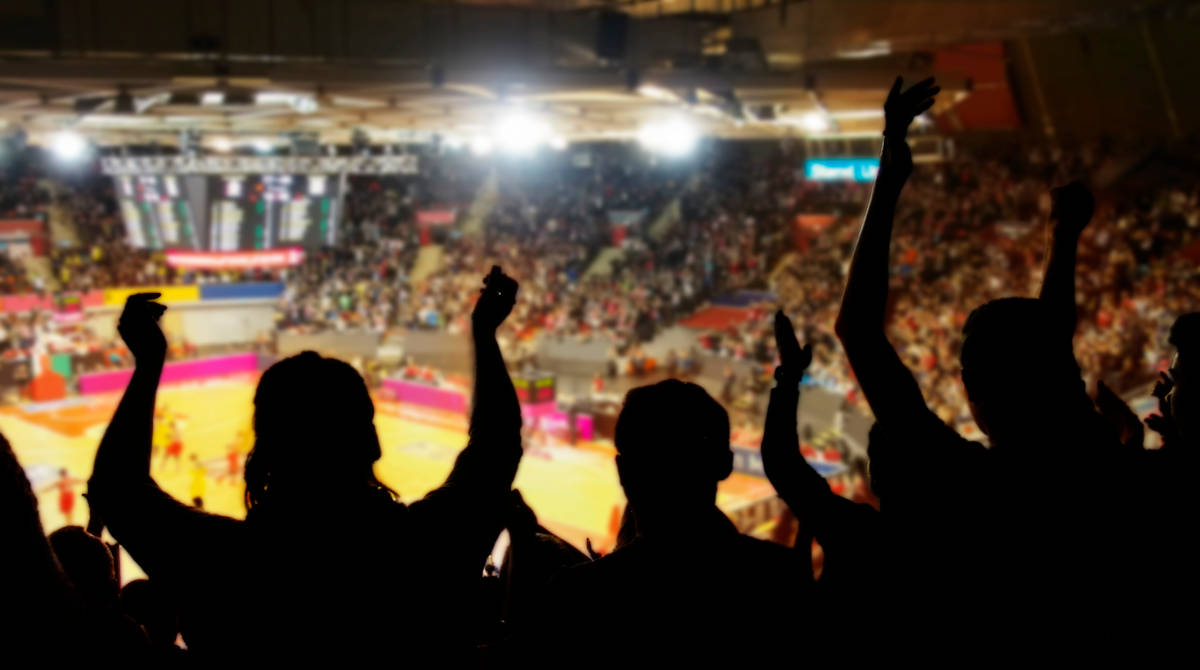 The rise of European basketball has many implications for basketball fans and sports bettors around the world. Some of them are:
More Options
Basketball fans and bettors have more options to watch and wager on basketball games from different leagues and countries.
They can enjoy a variety of styles, levels and formats of basketball, as well as discover new players, teams and stories.
They can also compare the NBA and the European leagues, as well as follow their favourite players across different competitions.
More Challenges
Understanding and forecasting basketball games from various leagues and nations presents more difficulties for punters who have to take into account a variety of variables that might impact the results of the games, including the regulations, scheduling, rosters, injuries, form, motivation, and home-court advantage.
Additionally, they have to deal with a variety of information sources that could differ in terms of quality and dependability, including news, analysis, statistics, views, and so on.
More Opportunities
There are more options for punters to profit from and learn from basketball games played in different leagues and nations. They may take use of the distinctions and affinities between basketball games from various leagues and nations, as well as discover value and an advantage in them.
In order to improve their knowledge and abilities, they can also make use of a variety of information sources, including news, analysis, views, and statistics.
Betting on basketball is indeed fun when you gamble responsibly. One example of a basketball game that offered a lot of opportunities for basketball fans and bettors was the FIBA World Cup 2023 game between the USA and Germany.
The game was covered nicely by SchweizerSportwetten.com, a leading online platform for sports betting. On their website you can also findsports news, as well as some of the best predictions and odds on the German market.
It definitely was a thrilling and unpredictable affair, as Germany pulled off a stunning upset over USA, winning 113-111. Germany was led by Dennis Schröder, who scored 28 points and dished out 8 assists, and Daniel Theis who had 21 points for Germany.
Theis has scored 21 or more points six times in his NBA career – and picked Friday for one of the games of his life. USA was led by Anthony Edwards who scored 23 points. Other key performances for Team USA were Reaves who got 21, 17 from Mikal Bridges and 15 from Brunson.
The Americans shot 58% by playing in a more individualistic fashion but let Germany shoot 58% as well, was the ultimate undoing.
The game was close throughout, but as Reaves mentioned, "If you give up 113 points in a 40-minute game, you're not going to win many of those,". That just summed up the match for the USA.
This event was a great example of how the NBA and the European leagues differ in style, culture and quality. Germany played with more teamwork, discipline and efficiency than USA, who relied more on individual talent, athleticism and improvisation.
Germany also showed more hunger, determination and confidence than USA, who seemed complacent, frustrated and nervous.
It also showed how basketball fans and bettors can benefit from the rise of European basketball. For basketball fans, it was a thrilling spectacle that showcased the skills and personalities of some of the best players in the world.
For basketball bettors, the game offered a lot of value and edge, as Germany was a huge underdog (with odds of 4.2) against the USA, who were heavily favoured (with odds of 1.20). Those who bet on Germany to win or cover the spread were rewarded with a handsome profit.
The Future of Basketball – How the NBA and the European Leagues Can Coexist and Collaborate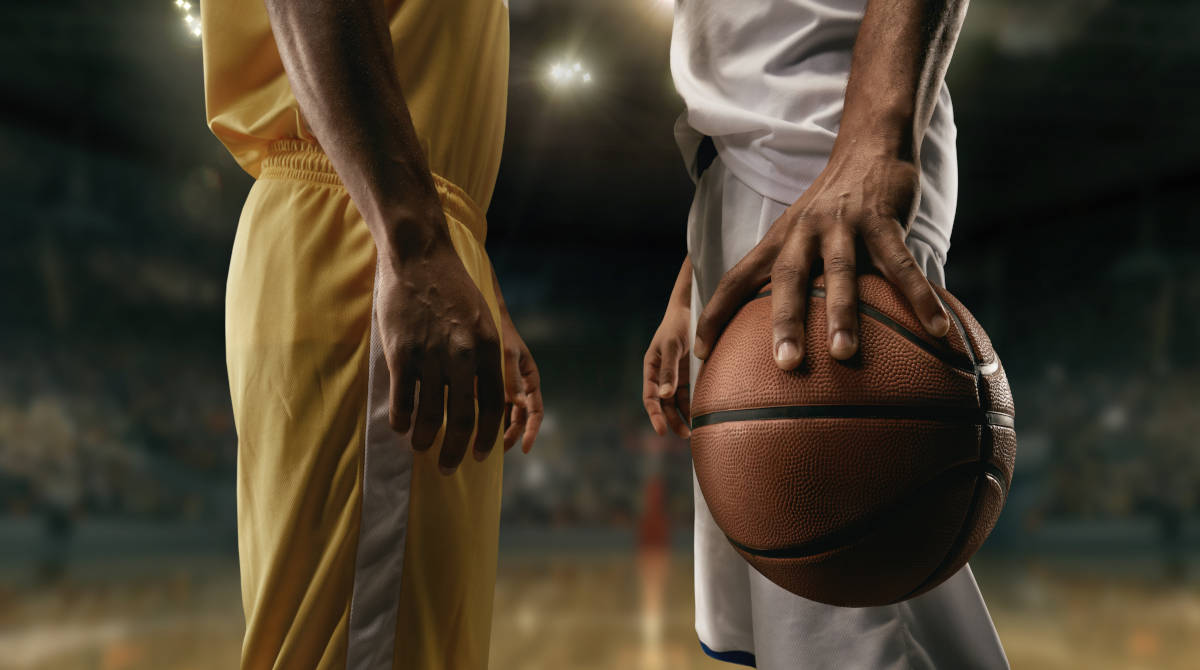 The rise of European basketball is not a threat to the NBA, but rather an opportunity for both leagues to coexist and collaborate. The NBA and the European leagues can learn from each other and improve their respective games, as well as grow their fan bases and revenues.
Some of the ways that the NBA and the European leagues can coexist and collaborate are:
More Exchanges
There can be more games and player, coach, and staff exchanges between the NBA and the European leagues. This can facilitate the exchange of best practices and insights between the two leagues and introduce players and supporters to other basketball cultures and styles.
More Integration
There is room for further collaboration in the governance and growth of the NBA and the European leagues, as well as greater integration of their schedules, forms, and rules. This can assist both leagues in coordinating their efforts to promote and grow basketball internationally, as well as harmonizing their standards and expectations.
More Innovation
It is possible for the NBA and the European leagues to innovate more in terms of goods, services, and technology while also experimenting more with tactics and plans. This can provide new basketball possibilities and difficulties while also assisting both leagues in adjusting to the evolving requirements and preferences of their players and supporters.
The future of basketball is bright, as the NBA and the European leagues are both thriving and evolving. The rise of European basketball is not a sign of the decline of the NBA, but rather a sign of the growth of basketball.
Nevertheless, the USA can learn a thing or two from the European model which can be more sustainable and just keeps on producing the very best of players who eventually come to dominate the NBA. The NBA and the European leagues are not rivals, but rather partners. Together, they can make basketball better for everyone.