Why Blackjack Is Still a Popular Game in Casinos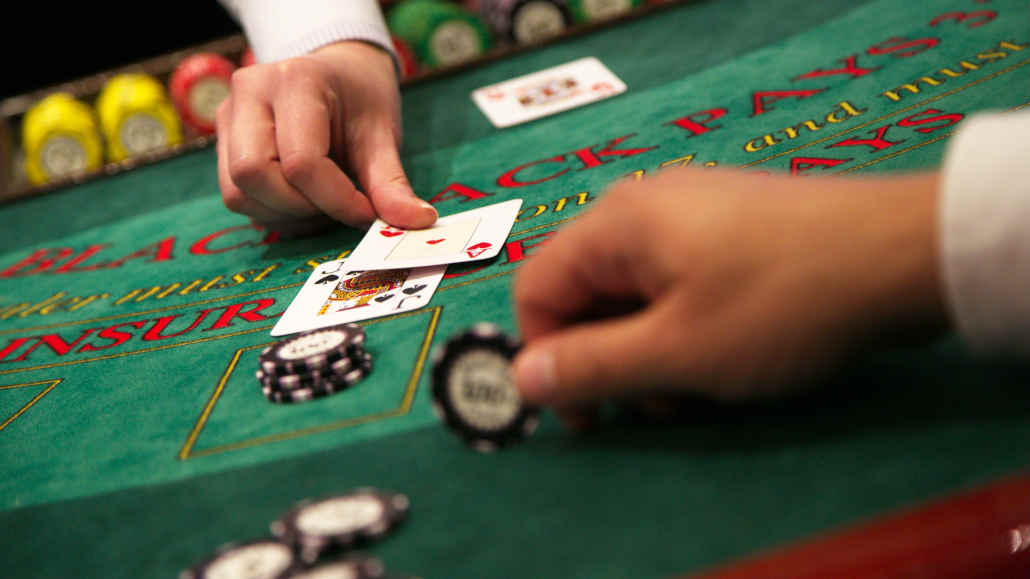 Blackjack was one of the first games to enter casinos centuries ago and has remained one of the most popular games to date. Today, it enjoys a massive following in all corners of the globe.
It's undoubtedly an interesting game, but what makes blackjack so popular? We'll take a look at the top five reasons why blackjack still ranks very high in popularity in today's casinos.
1. Simple but Allows for Strategy
Blackjack rules are extremely straightforward to understand, and they apply in all venues across the globe. The main goal is simple – get as close as you can to 21 without going over.
It doesn't matter if you're playing alone or with half a dozen other players around you. If you have a better hand than the dealer, you win the round. These are all of the fundamental rules you need to know to start playing.
Still, blackjack leaves just enough room for strategy. Better yet, there's no speculation about the best blackjack strategies, as the most effective one has been mathematically proven and is long present in the blackjack world.
Of course, we're talking about blackjack charts. These nifty tables cover all of the possible combinations and tell you the optimal decision to make for your specific hand.
2. You're in Control
One of the main reasons many casino players prefer gambling on blackjack rather than on other casino games is that they're in control of their own destiny.
Many popular casino games, notably slots and roulette, are completely chance-based. Once you make your bet, the result is entirely up to fate.
With blackjack, you're not merely a spectator but have a big role in deciding your destiny.
Once the dealer distributes the cards to everyone at the blackjack table, you assume control in determining the outcome of your bet. You and you alone are the one who decides to hit, stand, split, or double.
Of course, it's impossible to predict what the next card is unless you're skilled at counting cards. But still, this element of control in which you're in the very center of the action is what draws many casino players to blackjack.
3. The House Edge Is Low
All casino games have a built-in house edge that determines the percentage of all bets the casino takes for itself. The higher the house edge, the lower your chances for profit are long-term.
From this perspective, with smart bets, you can bring down the house edge to between 0.5% and 1.5%.
Not many casino games can boast these numbers. This low house edge is a significant reason why many players keep coming back to blackjack.
4. The Famous Three-to-One Payout
It's always nice to get the most rewarding payout for each bet you place. In card games, you rarely get the opportunity to take advantage of a three-to-one payout. However, one of the games that provides you this is blackjack.
How so? Well, if you get a blackjack on your first two cards, you'll automatically win the round.
Moreover, even if you don't get a blackjack, you can still win the round if your hand is closer to 21 than the hand the dealer has.
5. It's Cool and Exciting
Going by countless movies that have featured this game, it's easy to see that blackjack is one of the coolest casino games you can play.
Even though it is reasonably simplistic, it provides just enough thrill and excitement to keep you on the edge of your seat with each hand you play.
With that in mind, every blackjack hand is different, and you can never tell exactly how it will play out. You might get an instant blackjack for an automatic profit or go through a grueling round with splits and doubles to earn your way through a hard-fought win.
Summing It Up – A Casino Classic
No matter where you go in the world, blackjack ranks as one of the most popular casino games in every venue, both in land-based venues and in the online casino world.
Promotional offers and ease of playing are making it more popular at online casinos. Its simplicity and unique gameplay that put you in control of your bets make it a very enticing game for all gambling enthusiasts.
Plus, even those who are not that into the game itself appreciate how exciting and awesome it can be.
On top of this, the game's house edge allows you to stay profitable in the long run, which many casino games can't provide.
With everything we've talked about on this page, you can decide whether or not this super-popular game is the right choice for you. To leave you off, if you've never tried blackjack before, it's a game you should definitely try out on your next casino night out.