4 Most Exciting Ways to Spread Bet on the Australian Open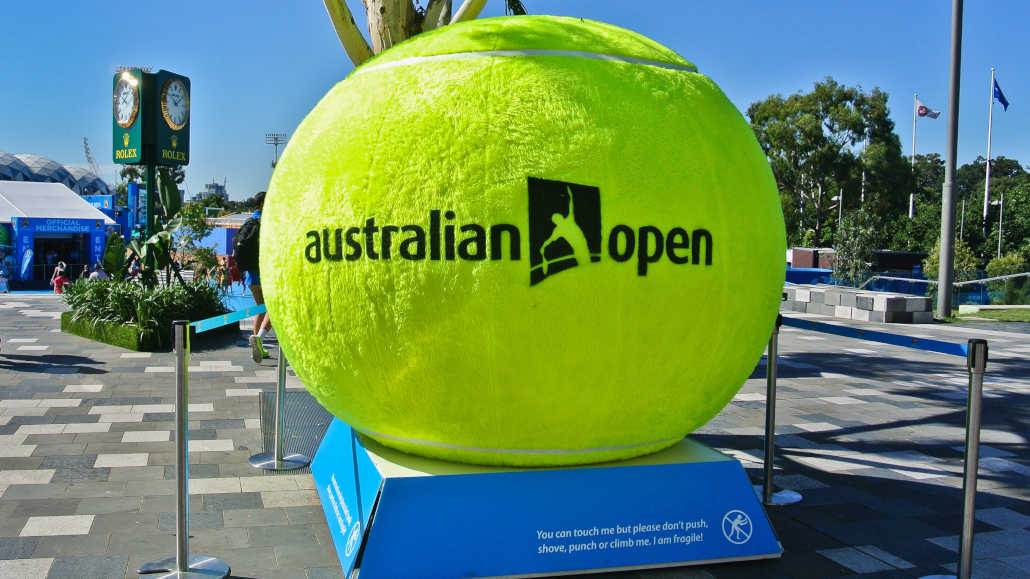 The Australian Open gets underway later this January for its 111th edition, kicking off 2023 in fantastic style as Rafael Nadal looks to defend his title in Melbourne.
The first Grand Slam of the year is always an exciting occasion as the world's best tennis stars go head-to-head.
This time around, many fans will be keen to find out how nine-time champion Novak Djokovic will perform following the overturning of his three-year ban from the competition.
Here are the four most exciting spread betting markets that you can bet on ahead of the 2023 Australian Open, including Match Supremacy, 100 Index, X-Courts, and Total Games.
Match Supremacy
Supremacy betting takes a look at the likelihood of the winning margin between two players and can be separated between both Match Supremacy and Game Supremacy.
Match Supremacy is based around the winning margin of one player over their opponent and is similar to Game Supremacy but is calculated using a different method.
Ten points are awarded to the player for the match victory, and 5 points per every set won.
With men's fixtures at the tournament being settled on a best-of-five-set concept, the total number of points up for grabs is 25.
For example, if Nadal defeated Djokovic 3-0, he would be awarded 10 points for the win and 15 points for winning by three sets.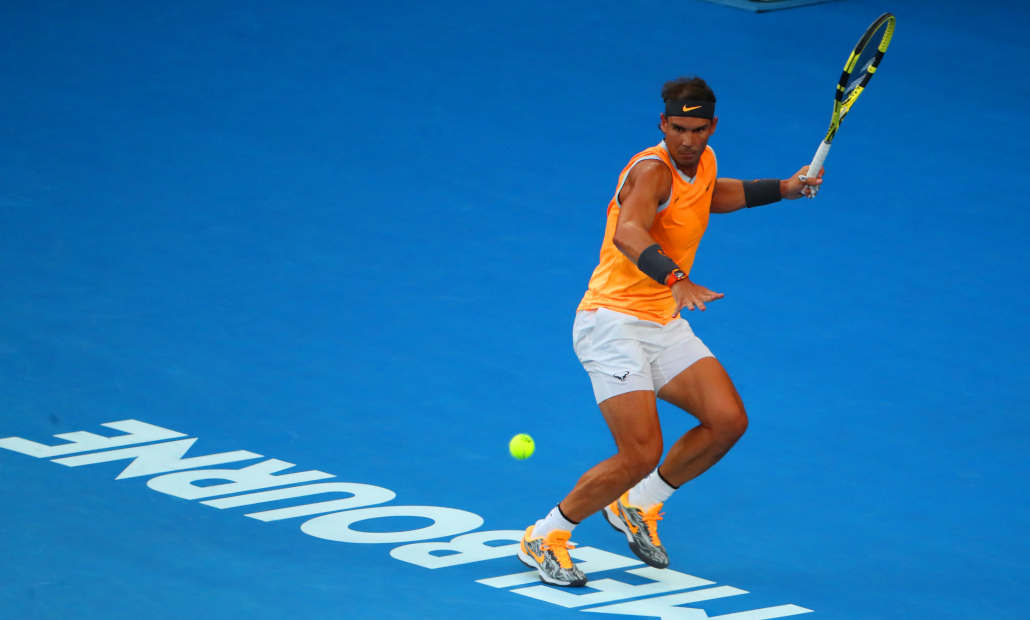 Women's games are settled on best-of-three, and so the maximum points that can be achieved are 20 based on a straight sets win. The market can also have a negative result.
For instance, Iga Świątek is playing against Ons Jabeur and has a Match Supremacy Index of 7-10 over her opponent.
If Świątek wins in two sets, the market would make-up at 20. So, if you buy at 10 for £5 per point, you would make ten times your stake (20-10 = 10) x £5 stake = £50.
However, if Jabeur defeats Świątek in three sets, the make-up would be at -15, and you would have lost 25 times your stake (-15 – 10 = -25) x £5 stake = -£125.
100 Index
This is the prediction on the winner of the match, with 100 points awarded to the winner and 0 to the loser.
For example, Nadal is given a 100 Index of 53-59, while Djokovic is assigned a winning market of 41-47.
If you believed that Nadal was going to be the victor, you would buy at 59, but if you thought he would lose, you would sell at 53.
Say that Nadal does go on to win the game, and you buy at 59 at a £2 stake; you would profit £82. This is because Nadal would have been awarded 100 points for the win, which is then 41 points more than what you bought in at.
Therefore, to work out your profit, the difference between the 100 Index and the price you bought at is then multiplied by your stake (100-59 = 41) x £2 stake = £82.
On the other hand, if Nadal lost the match, he would be awarded 0 points for the game, according to this market.
This means that you are then 59 points below the price you purchased at. With a stake of £2, you would lose a total of £118.
Looking at it from a selling viewpoint, you could have sold £1 at 53, and if Nadal lost the game, then you would profit £53. This is because the market would settle at zero, and you would be 53 points below the sell price.
However, if Nadal went on to triumph in the match, there would be a make-up of 47 points, and you would lose £47.
This is because the difference between the points earned and the price you either buy or sell at is then multiplied by your stake (100 – 53 = 47) x £1 stake = £47.
X-Courts
The X-Courts market involves looking at the aggregate set of multi-games for a match. If Player A wins a match 6-4, 7-5, 6-4 over Player B, the total would be 83 (6*4 + 7*5 + 6*4) = 83.
Say that Stefanos Tsitsipas defeats Daniil Medvedev 6-3, 6-4, 7-5. The total for the first set would be 18, the second would be 24, and the final one would be 35. The total of these three numbers equals 77.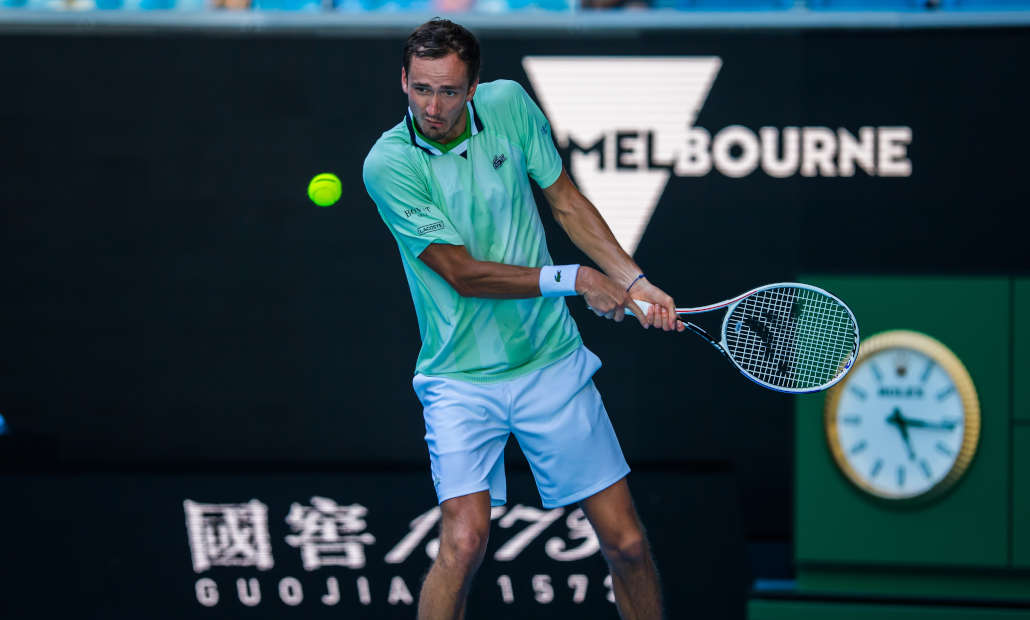 If you think that one player will win a match comfortably, then you would sell towards the lower end of the spread. Conversely, if you believe that the game will be decided with several tight sets, you would buy on the higher end of the spread.
The total number for an X-Courts result for any best-of-three-set match is 400.
Total Games
If you don't fancy picking a winner for the match, then you can bet on the Total Games spread betting market. Total Games is the prediction on the total number of games played in the match.
For example, in Nick Kyrgios' first-round clash against Roman Safiullin, the Total Games Index is at 37-39.
If you believe that the contest will be settled after just a few games in a low-scoring affair, you could sell at 37. However, if you think that the match will be settled needing plenty of games, you would buy at 39.
In this scenario, it doesn't matter who wins the match, only how long it lasts. If either Kyrgios or Safiullin wins, for instance, 6-2, 6-2, and you sell at 37, then you would profit.
Profit is then calculated as follows: the total number of games, using the example given above, would be 16. This is a total of 21 games below the sell price (37), and so you would earn 21 times your stake.
If you were to buy at 39, you would be hoping for as many games played as possible – the more games played when you buy means more profit.
With the buy price at 39, you could profit if, say, Kyrgios won 3-2. For example, Krygios wins 6-4, 4-6, 6-2, 3-6, and 6-4.
The total number of games here would be 47. This is eight games above the buy price (39), and so you would profit eight times your stake.