High-Rolling Whales – Legendary Sports Bettors Who Didn't Lose It All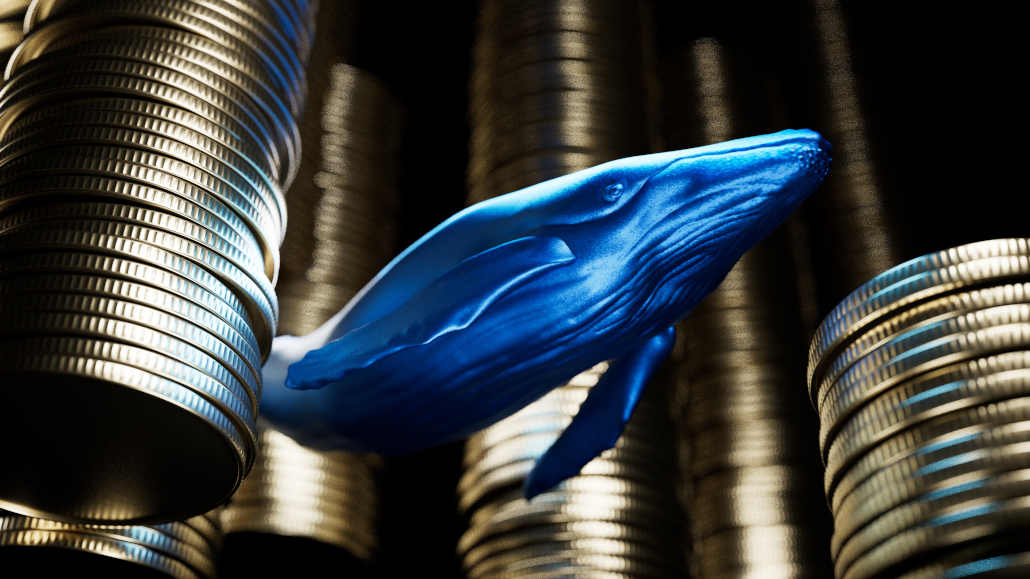 3 minutes
Last Updated: April 27, 2023
Predicting the outcomes of sporting events and placing large wagers or one's forecasts is quite popular these days (biggest understatement ever).
Yet the choppy seas of sportsbooks are known to be rather cruel at times. Nonetheless, from the forbidding depths, a few individuals (aka whales) have emerged who've made plenty of waves with their incredible betting prowess, analytical skills, and seemingly bottomless bankrolls.
Here are three of the most illustrious.
Billy Walters
Image courtesy of Bloomberg.com
Born in Kentucky in 1946, Billy Walters discovered his love for gambling at a young age, making his first bet at just nine years old.
He started his professional gambling career in the 1980s, initially focusing on poker and golf hustling. But it wasn't long before he transitioned to sports betting, where he would ultimately make his fortune.
Over the years, Walters built a reputation for his exceptional skill in sports betting, particularly in American football and basketball.
He was known for his analytical approach, employing a team of experts and using computer algorithms to analyze and predict game outcomes.
Walters' biggest win came in 2010 when he made an astounding $3.5 million wager on the New Orleans Saints during Super Bowl XLIV.
The Saints were considered underdogs against the Indianapolis Colts but emerged victorious with a score of 31-17, thus earning Walters a significant payout from his bold bet.
Tony "The Lizard" Bloom
Image courtesy of The Sun
Tony Bloom, a British professional gambler, poker player, and owner of Brighton and Hove FC, was born in 1970 in Brighton, England.
Often referred to as "The Lizard," Bloom is a notoriously private individual who has managed to maintain a low profile despite his impressive gambling successes.
Bloom's love for gambling began at a young age, with early ventures into sports betting and poker. He earned a mathematics degree from the University of Manchester, which later proved beneficial in his gambling career.
Bloom's exceptional analytical skills and mathematical prowess allowed him to excel in both poker and sports betting, particularly in football.
Over the years, Bloom became known for placing massive bets on football matches, often through complex betting syndicates. These syndicates employed cutting-edge data analysis techniques and algorithms to predict game outcomes with impressive accuracy.
Although little is known about his biggest-ever win, Bloom has a reputation for placing massive bets on football matches and has reportedly won millions of dollars on several occasions.
Zeljko Ranogajec
Image courtesy of Sydney Morning Herald
Born in 1961 in Hobart, Tasmania, Zeljko Ranogajec is an Australian professional gambler who has become one of the world's largest bettors.
With a keen interest in gambling from a young age, Ranogajec pursued a degree in commerce and law at the University of Tasmania, but his passion for gambling eventually led him to drop out of university and focus on his gambling career.
Ranogajec tried his hand at all manner of gambling games, from video slots (like those found on the web's favorite slot sites) to baccarat.
But he initially gained notoriety as a blackjack player, using card counting techniques to gain an edge over casinos. He was part of a team known as the "Tasmanian blackjack syndicate," which successfully employed these techniques in various casinos across Australia and worldwide.
Eventually, casinos started banning Ranogajec and his team members due to their consistent wins.
As a result, Ranogajec shifted his focus to horse racing and sports betting. He developed sophisticated betting systems, incorporating mathematical models and intricate algorithms to predict race outcomes.
Ranogajec's approach relied heavily on data analysis, technology, and the recruitment of skilled betting experts.
Over the years, Ranogajec's betting operations expanded considerably, evolving into a global betting syndicate that wagered billions of dollars annually.
His betting activities were so extensive that he reportedly accounted for a significant percentage of the total betting turnover in Australia.
There are no specific details about his biggest-ever win, but he is known to have wagered a lot of money with his syndicate – and we're talking billions of dollars, not millions.
Suffice it to say then that he's earned rather well from his activities and, like the other betting beasts mentioned here, has most definitely not lost it all.